The art of keeping New Hanover County's most beautiful public garden
By Anne Barnhill   •   Photographs by Andrew Sherman
Al Hight is a handsome man whose face has been tanned and etched by years in the Carolina sunshine. Referring to himself as a "just an old redneck farm boy," his self-effacing manner hides the fact that he takes his position as the director of the New Hanover County Arboretum quite seriously: Hight hides a lively sense of humor with a deadpan delivery. Only his laughing blue eyes give him away. One look around the arboretum and a visitor will easily discern that Hight loves what he does; the arboretum is evidence of what can happen when a person combines his passion with service to the world.
An arboretum is defined as a place where trees grow, but Hight has a slightly different definition for his: "This place is more like a display garden — though we have plenty of trees. It's an educational facility, a sort of lab for programs." And he's worked hard over the last nine years to ensure that the arboretum is both beautiful and functional.
The New Hanover County Arboretum got started in the early 1980s and was dedicated in 1989. It developed haphazardly on land that used to be an elementary school. The main school building burned in 1982, but the surviving structures are still in use. "My goal is to make it a prettier place and more functional," says Hight. "I want to create a place where people can come to enjoy the area. That meant we had to add turf areas where children can play. We can now have weddings here, and we've improved the traffic flow."
Currently a Welcome Garden is under development, which will include new facilities for those working at the arboretum. In Hight's vision, the old school buildings, which are "not aesthetically pleasing and are technologically archaic," will be replaced by a multistory building that will "leave a smaller footprint." The cost, of course, will be high: "We will need to raise about $2.5 million in our capital campaigns," he says. And as with so many state-funded facilities, funding is always a challenge.
With a relatively small staff, the arboretum depends a great deal on its volunteers. "We have around 400 folks who volunteer at some level. And we offer a Master Gardeners program, one of the biggest in the state. Each year, we compete with Winston-Salem to see who can attract the most people," says Hight, with a slight grin. The program includes 14 three-hour sessions with 50 hours donated during the year. After these are completed, certification ensues, and to keep the certificate current, a gardener must volunteer at least 25 hours per year. The courses include consumer horticulture, lawn and garden, trees and shrubs. The arboretum also holds 4-H classes that center around wellness and healthy food choices as well as learning about plants. Family and Consumer Service classes are offered, too. These courses are food-related: canning, freezing, safety and wellness.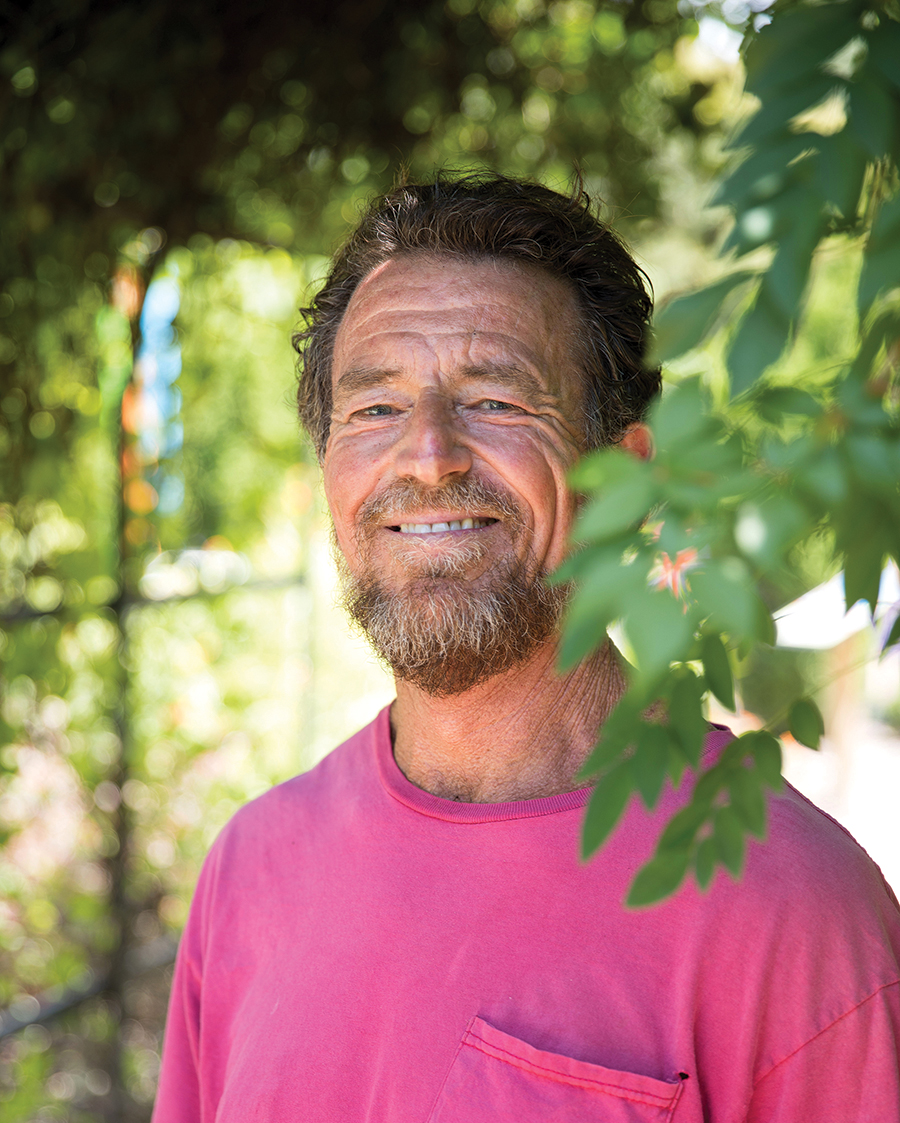 Of course, offering such classes to the public is a part of the Arboretum's mission. But the heart of the arboretum is the wonderful gardens themselves: Rather than being limited to one large garden, the arboretum is divided into several different kinds of gardens; there's something for everyone.
"One of my favorite gardens is the Ability Garden," says Hight. "There's only one other like it in the state. It's designed to serve people with mental and physical disabilities. A lot of the younger people need socialization, and our programs offer that, along with learning about plants. They can get their hands in the dirt." The classes are ongoing and run from fall to spring.
For those interested in North Carolina plants, there is a Pollination Garden with native selections as well as samples of various turfs that do well in the Carolina heat. Nearby, you'll find the Vegetable Garden, maintained mostly by volunteers. (All produce grown in the garden is donated to the Good Shepherd Center in Wilmington.) There's also the Herb Garden, the Japanese Garden, the Contemplation Garden, the Children's Garden and, my favorite, the Rose Garden.
"We have around 130 varieties of roses," says Hight, leading me from roses to the exquisite Japanese Garden. A graceful red arch marks the entrance, which instantly captivates the viewer with the verdant landscape — a feast of shade, texture and color. A gentle brook babbles as we approach the tea house at the center of the garden.
"This was finished in 2011 and is pretty authentic," he says. "Japanese gardens focus on symbolism, which explains why you see those rocks. Their purpose is to slow the visitors down so they can stop and enjoy the beauty and serenity."
At the far end of the arboretum is the Contemplative Garden, created in honor of Durwood Baggett, who worked in the arboretum during the 1970s. Sadly, he died at age 92, just a few weeks before the garden was dedicated. Here, you'll find a small labyrinth for walking. Flying over the labyrinth are the flags from each branch of the U.S. military. This garden is dedicated to all who have served our country; bricks are available for purchase to honor those heroes.
As we stroll into the former Woodland Garden, the contrasting plants with vibrant colors catch the eye. "We have a volunteer — Carolyn Thomas — who designs the annual flowers. She does such a great job — much better than anything I could do," says Hight with a shrug. He points to some colorful picnic tables on a grassy area near the Children's Garden. "Our visitors are mostly families — you'll see grandparents, sometimes, even great-grandparents — with their grown children and grandchildren. They like to explore the garden and pack a lunch. We hope to redo the Children's Garden next year. Our Art in the Arboretum will help fund the project," he says.
Art in the Arboretum is an annual event held the first weekend in October and is orchestrated by the Friends of the Arboretum in conjunction with the Wilmington Art Association. This is the biggest fundraiser of the year for the arboretum and is a juried art show featuring all kinds of art, from oils and acrylics to metalwork, glass, wood and jewelry. Exhibits are featured inside the buildings as well as in the gardens.
The Children's Garden is charming, with a variety of musical instruments that kids can play. A gingerbread house sits in the center, and inside, children can write on the walls, even on the ceilings, with chalk. A story walk leads up to the house. Little ones can read the signs and then try to follow the instructions: "Can you join your hand behind your back and make a honeybee stinger? Hum as you go in circles to the next page."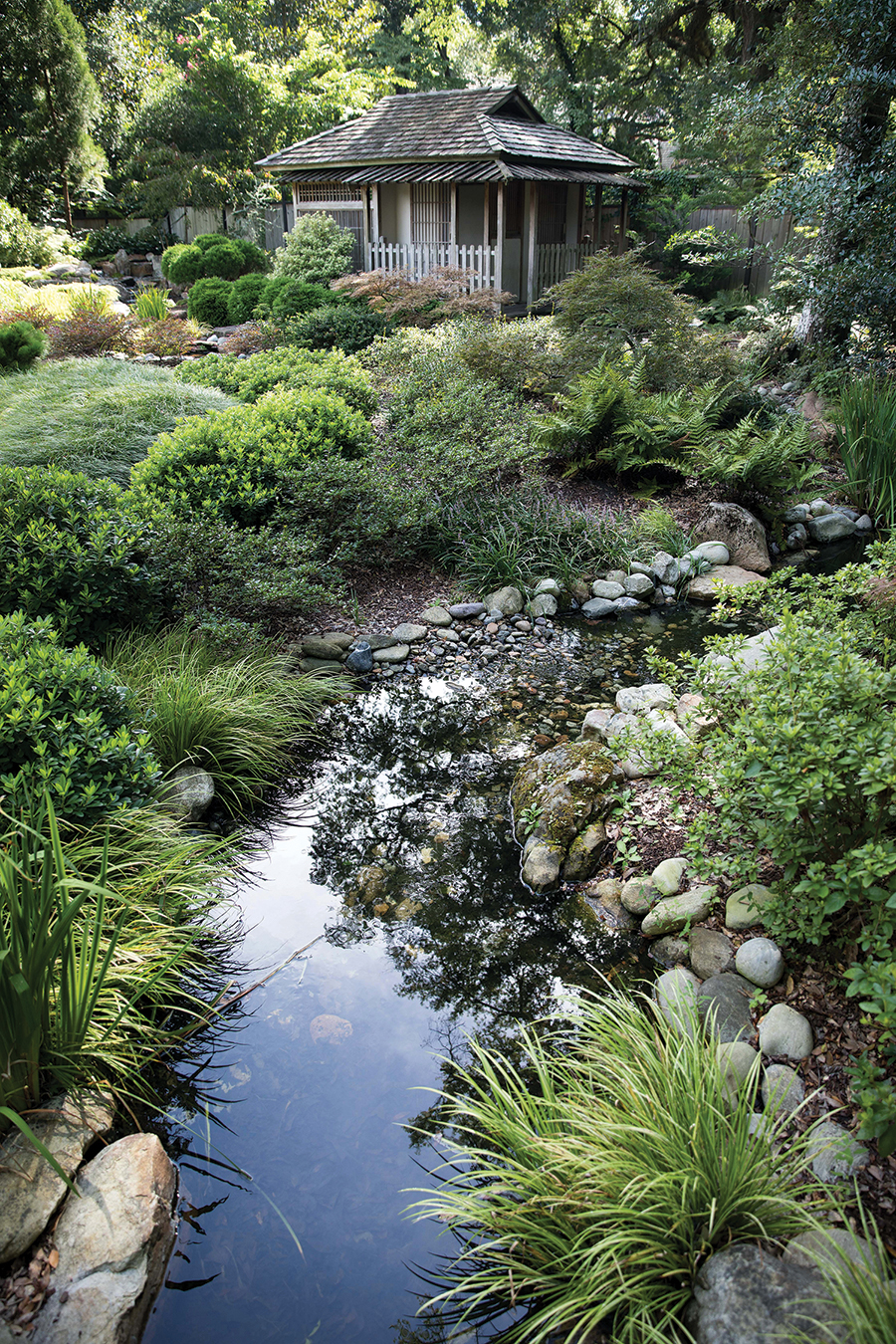 Beautiful artwork enhances the experience of all the arboretum's gardens. In the pond, a mighty dragon rears its glorious head. In the Children's Garden is a sculpture of a small boy and girl climbing a tree. Throughout the various areas, colorful pinwheels, fanciful frogs and other animals adorn the gardens. "We like to use local artists. Andy Cobb has work here and Dumay Gorham is the one who created the dragon," says Hight. "One of our priorities with the new Children's Garden is to add more art."
Anyone who has ever tried to create a garden knows the task in unending. There is always a lot to do. When I asked Hight what he does for fun, he stopped, put his hand to his chin and said not a word; the question seemed to befuddle him. "I don't know," he says with an embarrassed smile. He pauses. "I used to enjoy running and playing tennis. Used to enjoy cars . . . now I spend most of my time working. Keeps me out of trouble." His blue eyes are full of mischief.
Though Hight doesn't mention any traditional escapes from his work, he does share information about the two other loves of his life: The first is his own backyard. "I guess you could call it a horticulturist's personal garden — I've got one of just about everything in there. It's a small space — about 65 by 35 feet — but each plant is like a kid; I can't pick which is a favorite," he says.
Another project is a new enterprise he and a friend have started called Brunswick Berries. Currently, the modest farm grows strawberries, but Hight has a vision of adding peach trees, asparagus, cabbage and broccoli. Like all farmers, he is at the mercy of the elements: "It's never easy. I grew up on a 100-acre farm in the Piedmont where the soil was red clay and rocky. Here, it's sandy. Both difficult but, with enough organic matter, you can turn the dirt and sand into something good."
From the meticulous care of the gardens to the ambitious dreams for the arboretum's future, Al Hight obviously loves his work. "The best thing is watching the families — old and young can socialize and just hang out. We see a lot of mothers with toddlers. They can feel secure here," says Hight, with a touch of pride.
"There are worse places to be," he says wryly, those blue eyes sparkling once again.
Art in the Arboretum will be held this year from Oct. 6 to 8. In addition to works by local artists in all media, there will be a raffle, silent auction and performances by local musicians. The New Hanover County Arboretum is open from 8 a.m. to 8 p.m. daily. Admission is free. 6206 Oleander Drive, Wilmington. (910)798-7660. nhcarboretum.org.
Anne Barnhill's latest novel, The Beautician's Notebook, set on the North Carolina coast, was released in April 2017.