After 16 years as the head of Wilmington's acclaimed film festival, Dan Brawley knows the people who make the movies are the real stars of the show
By Dana Sachs
Every year, Dan Brawley, executive director of Wilmington's Cucalorus Film Festival, travels to film events all over the world, and he often notices something interesting. At the biggest, most glamorous festivals, he'll see crowds surrounding movie stars and then a group of "weird, shy-looking people huddled together in the corner."
"Who are they?" I ask. Dan and I have met for lunch at Beer Barrio downtown, and his description makes me curious.
Dan, a Wilmington native, has a gentle drawl and a gentlemanly manner, which make his vexation sound even more surprising. "Those are the filmmakers," he says.
We're laughing but, in the larger sense, Dan is completely serious. Over 16 years as head of Cucalorus, and now as the newly elected president of the international Film Festival Alliance, he's trying to draw filmmakers out of the corners and into the film festival spotlight. Too much concentration on the "red carpet spectacle," he tells me, puts festivals at risk of alienating their most important asset — the people who make the movies. At Cucalorus, filmmakers receive free passes for every event. Dan tells them, "You're the most important person here."
On the surface, it may seem counterproductive to focus on filmmakers over actors. Big-name movie stars attract crowds; crowds buy tickets; ticket sales keep nonprofit festivals afloat. "We could have gotten Sandra Bullock to show up at a screening," Dan says. "That would have made sense financially." But focusing on the glamour would have demanded a trade-off that Dan isn't willing to make. "If Sandra Bullock is sitting over there," he says, pointing to the center of the restaurant, "all the energy in the room would emanate from her body."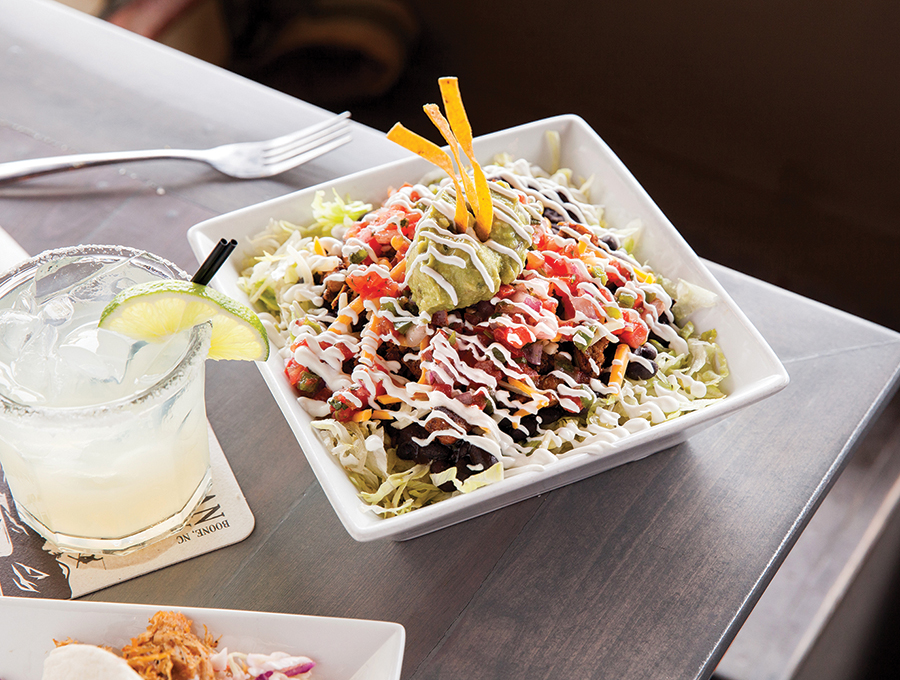 Dan, instead, wants a film festival's energy to emanate from what's happening among all the attendees. Here in Wilmington, for example, he calls Cucalorus "an institute for innovation and learning." That means more than simply showing movies. It means creating a "temporary film community" in downtown Wilmington. Here, he tells me, "You've got filmmakers from Spain coming to the United States for the first time and they're meeting filmmakers from Shallotte and that creates a bond." As these people come together, they see each other's films. They talk, dance, hang out at the Barbary Coast over beers. Time together inspires them creatively. Then they take that inspiration home with them and make more films.
Wilmington, with its long history of moviemaking, is a natural location for fostering such creativity. Local industry professionals, for example, flock to Cucalorus screenings. Post-screening Q&As become lively dialogues. "Someone might stand up and say, 'You just did a 30-minute film as a single take and there are underwater shots! How did you do that?'" If you're a visiting filmmaker, Dan says, you'll appreciate an audience that "understands your brilliance."
Cucalorus got its start in 1994 as a grass-roots collective of artists and filmmakers. That year, the festival screened 16 films. Last year, it screened 306 films and had an accumulated audience of 18,000 attending not only film presentations but also dance performances, panels, workshops and social events. The festival welcomed visitors from 23 states and 22 countries. These days, some 6,000 festivals operate internationally. Cucalorus is one of the oldest and consistently ranks among the best. MovieMaker magazine has named Cucalorus among the "25 Coolest Film Festivals in the World" three times and among the "50 Film Festivals Worth the Entry Fee" six times.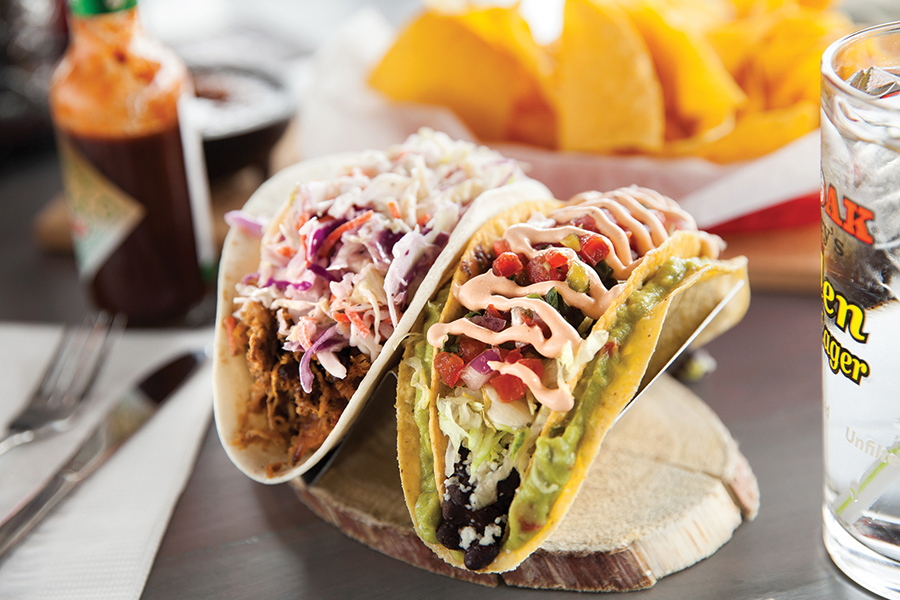 Every November, as festival-goers spread out across downtown, Dan, with a handlebar mustache and a memorable head of zingy blond hair, often stops for tacos (and margaritas) at Beer Barrio, whose location at the corner of Princess and Front puts it near the center of the action. Today, for lunch, the two of us start with a couple of street-food appetizers. The elote, or Mexican grilled corn, is slathered in cheese, mayo and spices, and a squeeze of lime turns it into a tart and peppery indulgence. "Who thought an ear of corn could be that interesting?" Dan asks. The chicharones, which are deep-fried pork rinds, have a satisfying crunch and unexpected depth of flavor. "I thought they'd be nasty," Dan says, "but they're nice. . . . I'm not going to regret this like I would the funnel cake at the fair."
Beer Barrio is known for its tacos. We try the Smoky Black Bean Taco, which offers the best of both worlds — a soft (and manageable) corn tortilla wrapped around a crunchy hard corn shell. "I feel like I can really taste the guacamole," Dan says after trying a bite. "Sometimes, when (a restaurant) just squirts it in, it gets lost." He's even more enthusiastic about the Tequila Grilled Chicken Bowl, a salad-like concoction of highly flavored fresh ingredients. "You can get your fiber," Dan says, then adds, "Their black beans are rockin'."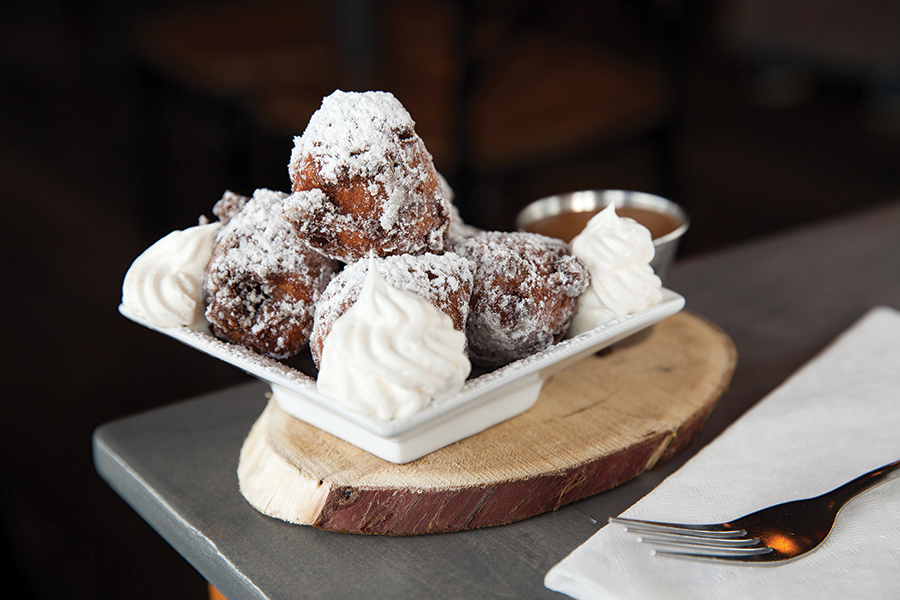 After he graduated from Duke in 1996, Dan worked as an artist and filmmaker himself. These days, he says, "Cucalorus is my art," not just because it takes vision to build a successful festival, but because good film programming demands creativity. For many years, Dan says, he organized the festival's shorts programs. He was so focused on creating intriguing combinations of films that he often rearranged his programs up until the last second, even with the audience seated in the theater and waiting for the show to start. The excitement of screening movies under those kinds of conditions made him braver about taking risks, and the experience helped form his philosophy about the festival. "I always want this to be a place where we can fail together," he says. "That's how you're challenging yourself — and your audience."
Over the years, that philosophy has continually evolved. Dan remains emphatic about valuing filmmakers and the need to take risks, but he now also focuses on expanding the festival's reach so that it inspires even more people. Attending Cucalorus, he tells me, acts as "a creative lift . . . . Your expectations of what you can do rise up a little."
As the festival grows and attracts more attention, it may end up attracting famous faces, too. Dan welcomes everyone, but to the movie stars he offers a caveat.
"If Sandra Bullock wants to come to our festival," he says, "she'll have to buy a pass."
Beer Barrio is open daily for craft beer-infused modern Mexican lunch and dinner, and is located at 34 N. Front St. in downtown Wilmington. Call (910) 769-5452 or find them online at www.beerbarrionc.com.
Dana Sachs's latest novel, The Secret of the Nightingale Palace, is available at bookstores, online and throughout Wilmington.