Medical ethicist David Schultz dives into the Great American Sandwich at Detour Deli Café
By Dana Sachs
Dr. David Schultz, an internist, began practicing in Wilmington in 2000. As a "hospitalist," he treats patients during their stays at New Hanover Regional Medical Center (NHRMC). By the time he arrived here, he had already practiced medicine extensively — including both as a resident at the renowned program at the University of California at San Francisco and as an internist here in North Carolina at Camp Lejeune. But still, three months into his tenure in Wilmington, he found himself with a case that stumped him.
David faced an ethical dilemma.
The hospital had admitted an elderly woman with advanced dementia. She was very, very sick, suffering from a perforated bowel — "a disaster in her belly," as David explains it. "She was slowly dying, and her condition before the perforation had been poor to begin with." The entire medical team saw the hopelessness of the situation, but the woman's family couldn't accept the prognosis. Whenever a doctor suggested that the condition was fatal, the woman's relatives responded, "Keep trying."
David, then, found himself pitting his medical judgment — which concluded that complicated interventions would not help this woman — against her family's understandable desire to save her life. "We're telling them, 'There's nothing we can do,'" he says, "but, from television, they think that doctors can do anything." Making matters even more difficult, the family knew little about medicine and didn't trust that hospital professionals cared about their loved one's life.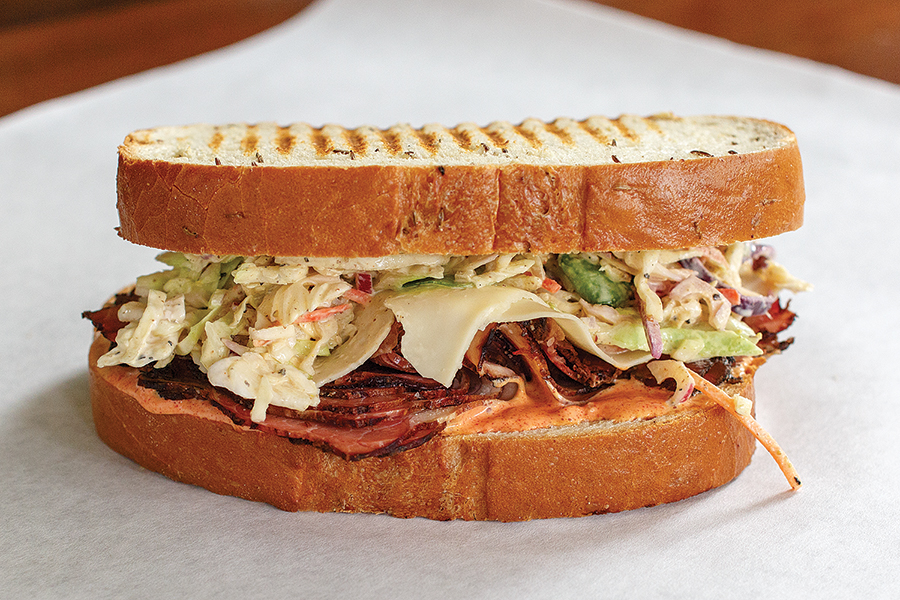 For 10 days, this state of affairs continued, with doctors trying to convince the family to offer palliative end-of-life care and the family insisting on heroic measures. Through antibiotics, the woman's condition seemed to improve temporarily, but as David explains, she wasn't getting better. "Medically, we can create a mirage where things stabilize, but it's not sustainable."
David eventually sought help from Dr. Marsha Fretwell, a geriatrician who, as chair of NHRMC's ethics committee, guided medical professionals, patients and families through the complicated non-medical dilemmas that sometimes accompany health crises. Fretwell sat down with the patient's family and said, "We always want to make things better, but this time we can't."
This particular case resolved itself dramatically. One afternoon, the patient's condition suddenly deteriorated. When the family continued asking for treatment, David, frustrated, became devastatingly honest. "I looked at the husband and said, 'Do you want to hurt your wife? The treatment you want would do nothing to help her, and she'll still die.'" The words shocked everyone in the room, and something suddenly shifted in David's relationship with the family. "Just hold her hand and be with her," David said gently, "because now is her time." For the next 45 minutes, the family remained there together as the patient passed away. David, along with the intensive care doctor and the hospital's pastoral care specialist, stayed with them the entire time.
Fifteen years have passed since that day, and David has probably seen hundreds, if not thousands, of patients in that time, but this case stands out in his mind because it convinced him of the importance of honesty, trust and open communication in medical relationships. After the patient died, David joined the hospital's ethics committee, which includes physicians, nurses, pastoral care specialists and a professional ethicist. These days, he serves as its chair. 
"From middle school on," David knew he wanted to be a doctor. He grew up in the Finger Lakes region of New York, a town called Skaneateles — "Just say, 'Skinny Atlas'" — and when he describes the ethnic neighborhoods of upstate New York cities, his eyes shine with culinary nostalgia. "An Italian bakery, with a crew of bakers sweating in front of century-old ovens, was just up the street. And then there were the Germans with their cold cuts." In that environment, David became a sandwich devotee, which helps explain his fondness for the hole-in-the-wall lunch spot Detour Deli Café. The place takes its name from the fact that its location, near the Brooklyn Arts Center, demands a bit of a detour from the center of downtown. For fun, all the sandwiches have connections to the 1945 noir thriller Detour. The Tom Neal — Neal played the unfortunate Al Roberts in the movie — layers turkey and fresh mozzarella on a crusty baguette smeared with pesto mayo and Sriracha sauce, giving the mild ingredients depths of flavor. The Martin M. Goldsmith (Goldsmith wrote the original novel as well as the screenplay) combines pastrami and Swiss with coleslaw, and remoulade sauce to create "a Reuben with a twist," says David. "I love the balance in these sandwiches. Vegetables have as big a part as the meat."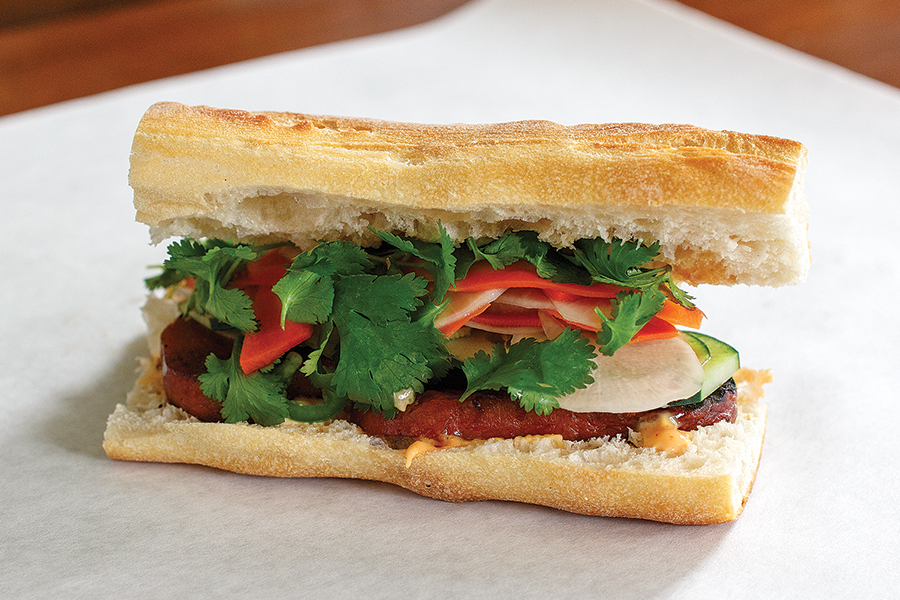 Detour Deli specializes in the Great American Sandwich. The Great American Canned Meat plays a role here, too. For a Vietnamese-style banh mi, teriyaki Spam replaces the more traditional pâté. "I used to think of Spam as bad bologna, but it's good on here," David says, lifting a corner of the bread to find clues to the sandwich's unexpected success. "It's been cooked on a flat top or something. It's much better than pulled out of a can with mustard slathered on it."
Medicine has a famous maxim, "First, do no harm," but this idea, known as non-maleficence, is actually only the first of three dominant principles in medical ethics. The second, autonomy, stresses the value of patients making their own decisions. The third, beneficence, requires an answer to a simple question: "Will this therapy actually help?"
For the most part, David tells me, ethical dilemmas arise when two of these three principles clash. That happens most often over end-of-life issues, when a patient's or family's desires (autonomy) conflict with medical professionals' best judgment (beneficence and non-maleficence).  "In these cases," David explains, "patients and families have unrealistic hopes. They want to prolong life at all costs." The structure of modern medicine can compound these tensions, because these days hospital patients see a succession of specialists, none of whom will get to know them very well. That "fragmentation of care," David says, "means that it can be difficult to develop trusting relationships, especially when things go wrong."
Several times a month, then, the ethics committee receives a call for support. Sometimes, team members meet with the parents of a baby born with unsurvivable birth defects. Sometimes, they guide patients and families toward Wilmington's "absolutely first rate" palliative care and hospice services, which didn't exist here when David first arrived. The goal lies in helping medical staff, patients and families communicate better during challenging situations. Once they establish trusting relationships, patients and their doctors can move forward, together.
Detour Deli Café is located at 510 Red Cross St. You can find out more by calling (910) 538-4093 or checking out the Detour Deli Café page on Facebook.
Dana Sachs' latest novel, The Secret of the Nightingale Palace, is available at bookstores, online and throughout Wilmington.