Low Country Fun
The Wrightsville Beach office of the North Carolina Coastal Federation presents a Low Country Boil & Brew on Sept. 24 from 4 to 7 p.m. This annual benefit, which supports the federation's clean water projects, will feature fresh local seafood, live music, and the raffle of a paddle board donated by the Carolina Paddle Board Company. Tickets are $25 for members, $30 for nonmembers. Wrightsville Beach Brewery, 6201 Oleander Drive, Wilmington. For more information: nccoast.org.

Rock On for Cancer
September is Ovarian Cancer Month, and She ROCKS, a local nonprofit devoted to funding research for ovarian cancer, will hold its fourth annual fundraiser luncheon on Sept. 12 at 11:30 a.m. Since its inception in 2014, the organization has raised more than $500,000 for ovarian cancer research and support programs for those undergoing chemotherapy. This year's lunch speaker is Shannon Miller, a cancer survivor and the most decorated Olympic gymnast in American history. Wilmington Convention Center, 515 Nutt St. Tickets and information: (910) 620-3953 or info@she-rocks.org.

Arts at the Beach
Calling all creatives: The New Coastal Retreats and Workshops will host an inspiring lineup of classes and programs at the Landis-Smith beach house in Wrightsville Beach. Among the offerings: gentle stand-up paddle boarding with Amanda Jacobs on the Intracoastal Waterway; a vintage Indonesian textile stamp printing workshop; creating succulent garden terrariums with Kim Fisher; and for a respite from all the craftiness, a coastal charcuterie and cocktails workshop. $50-75 per program. Various packages available. Sept. 14-16. For more information: thenewcoastalretreats.com.

China Meets Carolina
Dragon boat racing has been a part of Chinese culture for more than 2,500 years. In modern times it has become a worldwide competitive sport. On Sept. 16, come be part of the action at the fifth annual Carolina Beach Dragon Boat Regatta and Festival, which takes place along the shores of the Carolina Beach Yacht Basin. And you are welcome to form your own team: any age, size, ability and gender can learn to paddle a dragon boat. All you need is 20 paddlers to form a team, so start assembling your friends and neighbors! Proceeds from the event benefit Step Up for Solders, which provides disabled veterans with resources for adapting to the post-war environment. Admission is free. For information on the full schedule of events and team organizing: carolinabeachdragonboat.com.
Drugs, Uncovered
The opioid epidemic has reached crisis proportions in eastern North Carolina (and is still the big elephant in the room). Thankfully, two important nonprofit groups are making efforts to broaden the public conversation in Wilmington about addiction. The Poe Center of Raleigh is a nonprofit organization dedicated to health education of North Carolina's children and families; the Tri-County Community Collaborative, a volunteer organization, shares a similar mission in Brunswick, New Hanover and Pender counties. On Sept. 23 they will present "Drugs Uncovered: What Parents & Other Adults Need to Know," an informative program that will include a tour of a mock teenage bedroom for attendants to learn telltale evidence of substance abuse. The event is open to adults 18 and older. 3 to 5 p.m. Admission is free but registration is limited. To reserve a place, go to nctricountysoc.org and click on the link for Poe Center Drug Prevention Program for Adults and click RSVP Now. McNeill Hall, UNC Wilmington, 5010 Cahill Drive, Wilmington.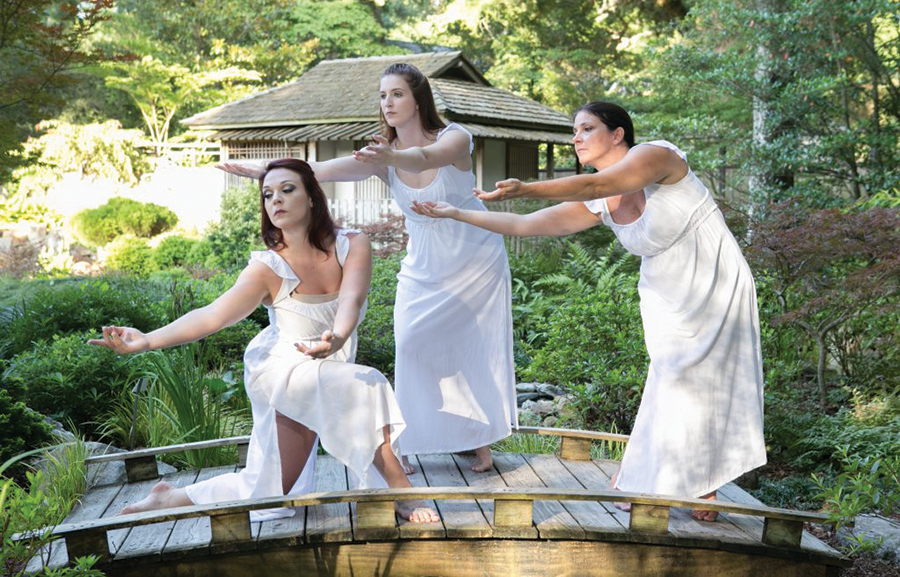 Rhythm Old and New
Formal Motion Dance Company of Wilmington presents "Retro Fusion and Illusion," a collaborative dance event that will feature new dance works as well as a piece by guest choreographer Linda Webb that is set to a remix of Elvis Presley's "Blue Suede Shoes." Other dance pieces feature the music of Nat King Cole, David Bowie and Earth Wind & Fire, among others. And there will be a dance performed to new music by Herb Alpert featuring teen dancers from DREAMS, the Dance Cooperative. Sept. 15-16 at 7:30 p.m. Tickets are $20. Thalian Hall Center for the Performing Arts, 310 Chestnut St., Wilmington. For more information and reservations: (910) 632-2285.