Fat Bikes on the Beach
Fat bikes — those off-road bicycles with tires wider than 4 inches — are all the rage these days, and Wrightsville Beach is hosting the sixth annual U.S. Open Fat Bike Beach Championship on March 28. Choose from three races on a challenging all-sand course: the Fat (12 miles), the Super Fat (24+ miles), and the Super Fat Relay (24+ miles). All bicyclists are welcome at this event, but tires of 4 inches or wider are recommended. Admission: $65-$200. Spectators are free. March 28, 2- 5:30 p.m. Blockade Runner Beach Resort, 275 Waynick Blvd., Wilmington. For info and registration: (910) 256-3545 or fatcross.com.

Dance of Mexico
The Ballet Folclorico Nacional de Mexico de Silvia Lozano has been devoted to the preservation of authentic Mexican culture and folklore for more than 50 years. Expect an evening of brilliant pageantry and costumes from this virtuoso troupe, which comes to UNCW on March 24. Tickets: $25-$50. March 24, 7:30 p.m. Kenan Auditorium, 515 Wagoner Drive, Wilmington. For info: (910) 962-3500.
Poetry and Song
One of the jewels of the Castle Street District, Ronald Sachs Violins is a place where you can rent or buy magnificent string instruments, whether violin, viola, cello or bass. On March 1 the shop hosts the Wilmington-based Brierwood Ensemble for an afternoon concert, "Poetry and Song," featuring a new work by Jenni Brandon, Ahead of All Parting, accompanied by mezzo-soprano Cera Finney, who appeared in Opera Wilmington's 2018 production of Die Fledermaus. Admission: $10-$20. March 1, 3-4 p.m. Ronald Sachs Violins, 616B Castle St., Wilmington. For info and tickets: brierwoodensemble.com.

Battleship BBQ
Since 2004, Step Up for Soldiers has provided funding to veterans in need of financial assistance, home modification, and other support. On March 7, the group hosts its ninth annual Backyard BBQ Cook-Off at the Battleship North Carolina, where local teams will compete for the prize-winning 'cue. Live music, local vendors, arts and crafts, and activities for kids round out this daylong event. Admission: $10. March 7, 10 a.m.-5 p.m. Battleship North Carolina, 1 Battleship Road NE, Wilmington. For info and tickets: stepupforsoldiers.org.
Designs for Living
Design NC's annual forum to benefit the Cameron Art Museum returns on March 26 and 27. This year's events include an ornamental plasterwork demonstration and workshop with Emily Bedard of Foster Reeve and Associates; a VIP cocktail party and luncheon; and a full day of keynote talks with New York architect Peter Pennoyer, designer Katie Ridder, artisan Foster Reeve, and writer and tastemaker Frances Schultz. March 26 and 27. Cameron Art Museum, 3201 S. 17th St., Wilmington. For more info and tickets: designnc.org.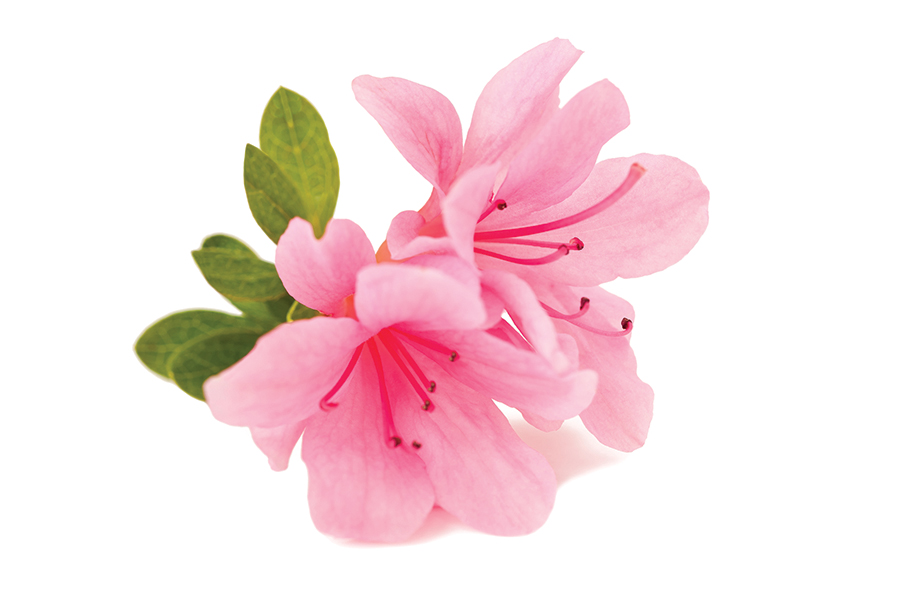 Early-Blooming Azaleas
The North Carolina Azalea Festival hosts several March events this year. Among them:
Paws on Parade, co-sponsored by paws4people, is a celebration of all things canine, including a Canine Court Pageant, puppy-kissing booth and dog portraits. Admission: $8. March 14, 3- 7:30 p.m. Greenfield Lake Amphitheater, 1941 Amphitheater Drive, Wilmington.
38th Annual Juried Spring Show and Sale
Hosted by the Wilmington Art Association, this exhibition features the works of more than 100 North Carolina and regional artists. Admission: Free. March 28-April 5. Community Arts Center, 120 S. 2nd St., Wilmington.
Azalea Festival Pops. This first-time collaboration between the North Carolina Azalea Festival and the Wilmington Symphony Orchestra will feature film scores, light classics, and the premiere of Azalea Suite, a commissioned work by the orchestra's conductor Dr. Steven Errante. Tickets: $25-$85. March 29, 5 p.m. Wilson Center, 703 N. Third Street, Wilmington. For more information on all events, see links at ncazaleafestival.org.

Ships, Ahoy!
Come celebrate the craft of boat building at the 20th annual CFF Riverfront Boat Show. Held on the banks of the Cape Fear River, this year's event will feature numerous wooden and fiberglass vessels, among them kayaks, skiffs and boats from the Simmons Sea-Skiff Club. In addition to the exhibitors (boat builders and boating supply companies), there will be boat-building demonstrations, a tour of CFCC's boat-building shops, and a knot-tying challenge, as well as opportunities to talk shop with local boat builders. Proceeds raise scholarship funds for students in CFCC's boat-building programs. Admission: Free for spectators. March 28, 9:30 a.m.-4 p.m. North Water Street next to Coastline Convention Center, Wilmington. For info: (910) 362-7151 or cfcc.edu/boatshow.

Going For Baroque
The Wilmington Symphony Orchestra's Masterworks Concert, "Banquet of Baroque," presents an audible feast, beginning with Bach's Brandenburg Concerto No. 6. Other selections in this evening's concert include Handel's Concerto A Due Cori no. 1 in B flat and "Entrée" from Les Boreades by French composer Jean-Philippe Rameau. Tickets: $17-$47. March 14, 7:30 p.m. Wilson Center, 703 N. Third St., Wilmington. Info: (910) 362-7999 or wilsoncentertickets.com.