My Gypsy Lover
Based on the novel by Prosper Merimee, George Bizet's opera Carmen tells the story of a young Spanish soldier who is seduced by the wily and exotic gypsy Carmen. High drama, toreadors and death ensue! Considered scandalous when first performed in Paris in 1875, Carmen is now one of the most popular operas in the world and is considered Bizet's masterpiece. Opera Wilmington's production of Carmen — which stars Chelsea Keane Holmes in the title role and Michael Rallis as her lover Don Jose — will be staged July 21 (opening night gala), July 23, July 28 and July 30th. Tickets: (910) 962-3500 or opera-wilmington.org.
Go Fish
Dust off your best spinning rod: The Get-Em-On King Mackerel Classic comes to Carolina Beach and Kure Beach the weekend of July 7 through 9. But don't kid yourself — this is high-stakes fishing. The winner takes home a prize of $20,000, based on an entry field of 185 boats. And if you don't catch the giant mackerel, there are smaller prizes, too, including $250 for the 120th largest fish. Entry fee: $300 per boat after July 1. Registration opens at noon on July 7. For rules and regulations and registration information: gotemonlineclassic.com.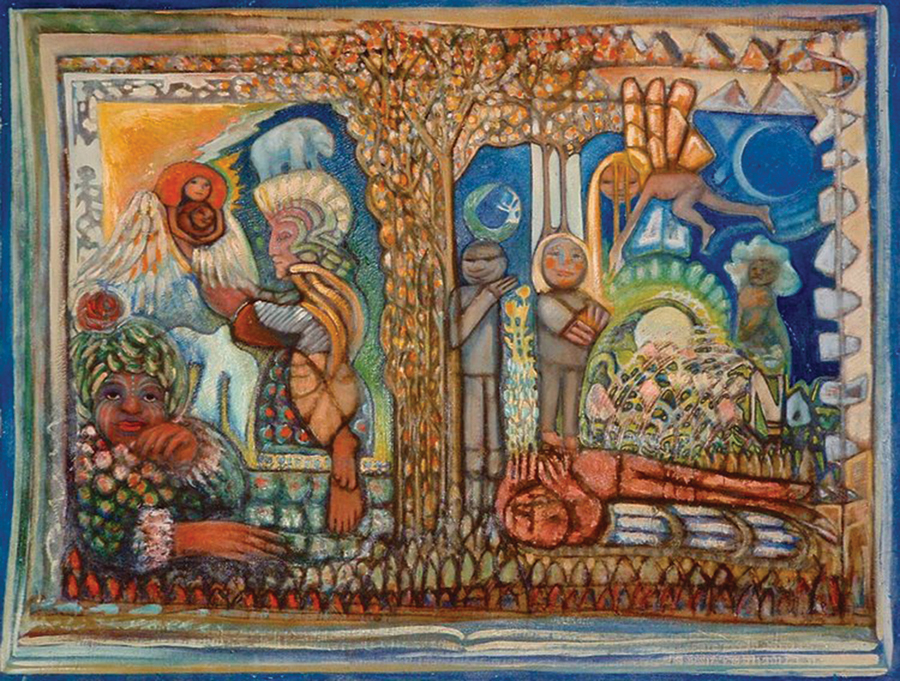 Mobbs in Perspective
Acme Art Studios is mounting a retrospective of the work of painter Rick Mobbs (1951–2016), a trailblazer and beloved figure in the Wilmington arts community. Born in Pinehurst, Mobbs attended the Museum School in Boston and East Carolina University, where he received both an MA and MFA in studio arts. A founding member of the nascent Acme Art Studios, he worked professionally in Wilmington as a scenic artist, illustrator and sculptor on more than 80 film and television productions, and his paintings and metal sculptures are evocative of unknown spiritual worlds and mythology, both real and imagined. The retrospective will feature works from private collections and family, as well as other artists' works done in the 1990s in studio collaborations hosted by Mobbs. Friday, July 28, 6-9 p.m. Acme Art Studios, 711 N. Fifth Avenue, Wilmington. Info: (910) 232-0027.
Lumina Festival
The inaugural Lumina Festival of the Arts, a 17-day celebration under the auspices of UNCW's Office of the Arts, will take place from July 14 to 30. This summer arts showcase, which is modeled on Charleston's Spoleto Festival, will feature a variety of film, music, visual arts and dance performances. Highlights include a Latin dance salsa party, outdoor films from Cucalorus (like quirky and absurd apocalypse comedy Diani & Devine Meet the Apocalypse), a summer poetry jam and a Mozart Jubilee. Various locations. For information and tickets, call (910) 962-3500 or uncw.edu/arts/lumina.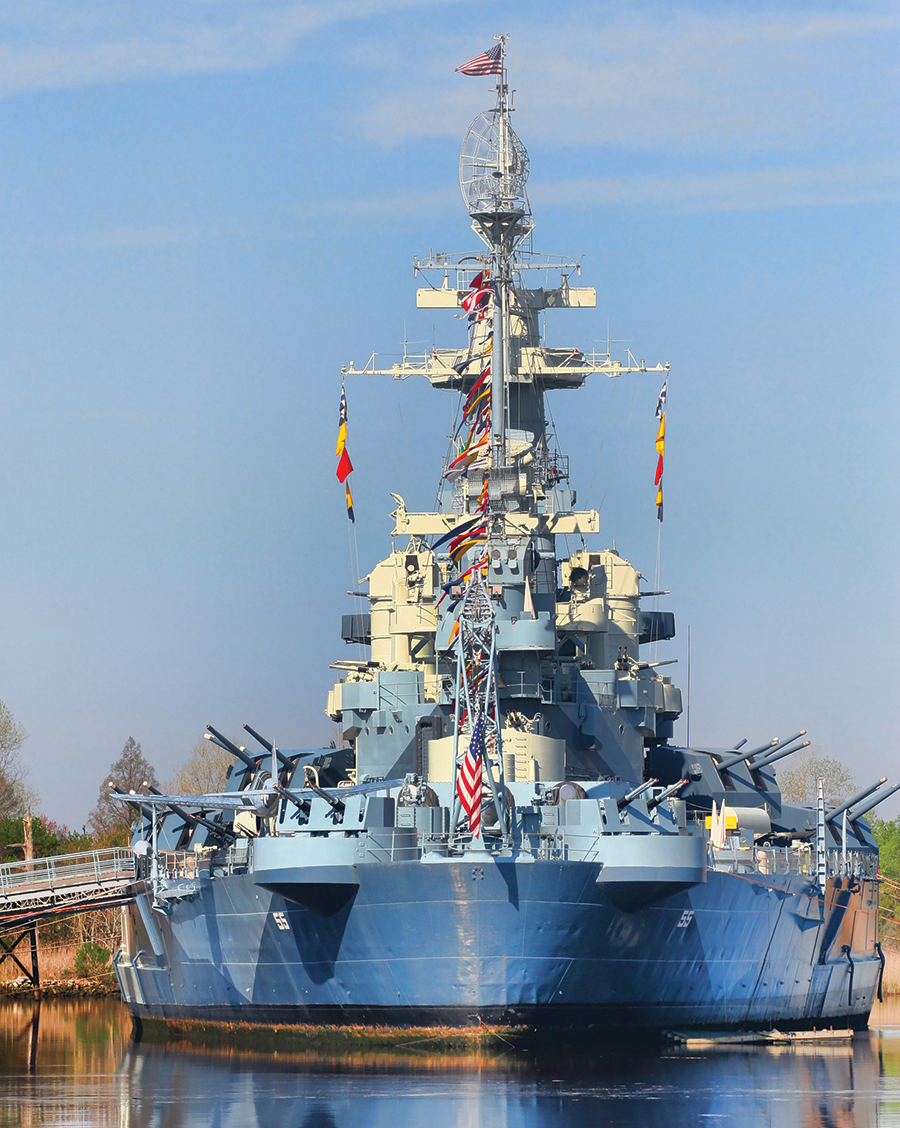 Anchors Aweigh
The fantail of the USS North Carolina is the perfect venue for the new Thalian Association Community Theatre production of Mr. Roberts, the 1948 play about the life of American sailors aboard a Navy cargo vessel in the Pacific Theater during World War II. After a star-spangled opening night on July 4 (complete with fireworks), the show runs through July 23. Tickets: $15-50. Information: (910) 251-5797 or www.battleshipnc.com.
Good Chemistry
Shakespeare, anyone? The Alchemical Theatre of Wilmington, a new classical theater company dedicated to the works of the Bard — and the folks who brought you Shakespeare and Bowie as well as last summer's production of Measure for Measure downtown—will present their production of Much Ado About Nothing as part of this year's Lumina Festival of the Arts. July 22, 25, 27, and 29 at 7:30 p.m.; July 25 at 2:00 p.m. UNCW Mainstage Theatre, 5270 Randall Drive, Wilmington. Tickets $15-25. Info: (910) 962-3500 or uncw.edu/arts/lumina.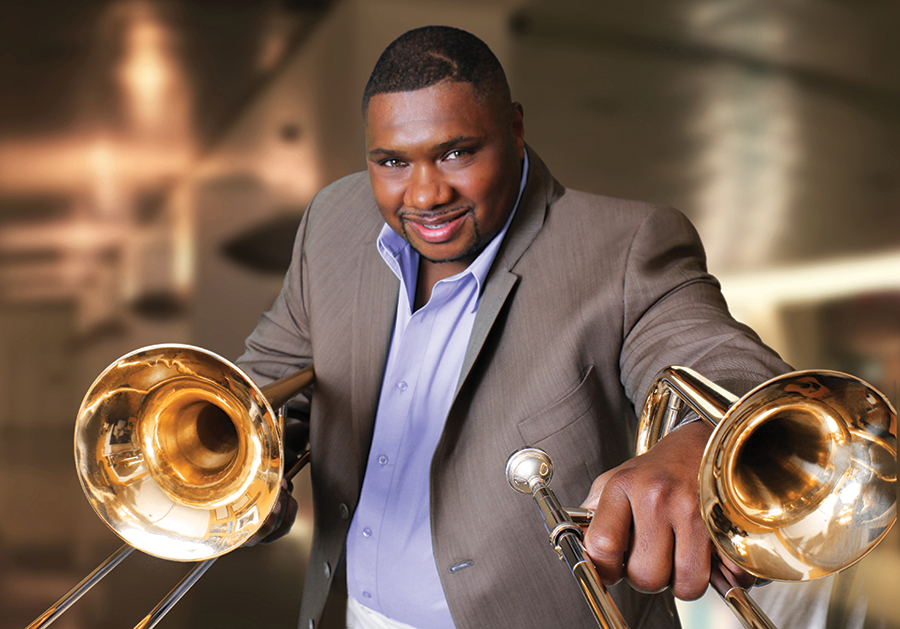 Summertime Blues
The eighth annual Ocean City Jazz Festival is coming to North Topsail Beach on Saturday and Sunday, July 1 and 2. This year's star-studded lineup includes jazz trombonist Wycliffe Gordon, saxophonist Jackiem Joyner (aka Lil Man Soul), Grammy award-winning trumpeter Randy Brecker, and the John Brown Quartet. A travel package from Raleigh-Durham is available, which includes two-night hotel stay and a wine-tasting lunch at Duplin Winery. Tickets start at $35 for a one-day pass and shuttle service is available to the festival from Wilmington. For more details and tickets: (910) 459-9263 or oceancityjazzfest.com.