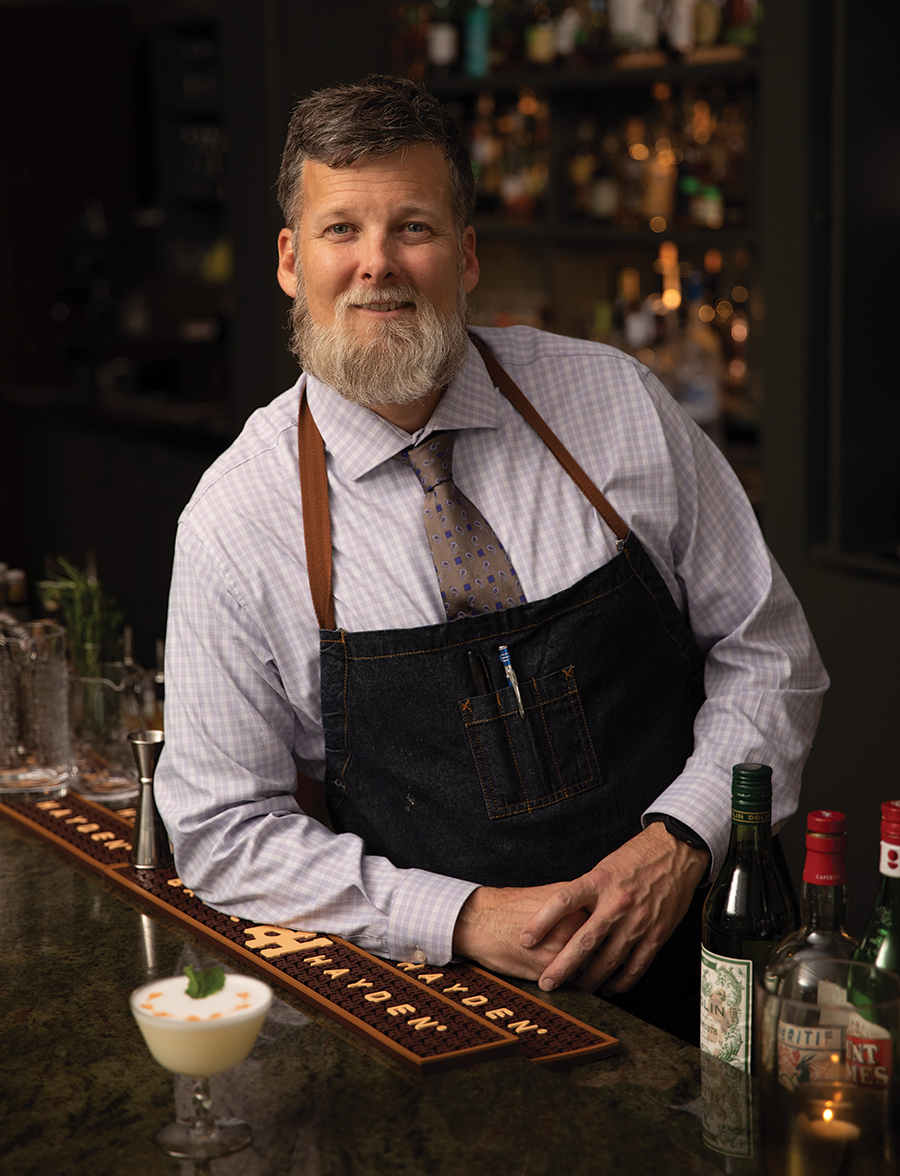 Fred Flynn has been the spirits director and head barman at the acclaimed Wilmington restaurant manna since early 2019. A seasoned professional in the hospitality industry for more than 20 years, he considers himself an autodidact, immersing himself in the fine art of mixology through experimentation, book learning, seminars, and that most basic of training — observing other bartenders.
This month, Fred has created the Garden Sink, a special cocktail for the Ides of March: "I love this drink this time of year because of its aromatics. The flavors are reminiscent of standing in a bountiful garden and soaking it all in. This cocktail takes you there . . . every time."
Garden Sink
1 egg white
1 1/2 oz The Botanist Gin
1/2 oz St. Germain
1/2 oz Domain de Canton
1/2 oz Dolin Blanc vermouth
1/2 oz fresh lime juice
Mint
Dry-shake the egg white for 20-30 seconds. Then place all remaining ingredients into a cocktail shaker and shake them all, bruising the mint. Double-strain into a coupe and garnish with a mint sprig.