Photography by Andrew Sherman  •  Recipes adapted by Thomas Mills
The Carolina Housewife is a cookbook written in 1847 by Sarah Rutledge, a well-born lady of Charleston, and was originally published "for charitable purposes." 170 years later, it is still in print, and modern readers will find that many of the recipes can be re-created today. Just in time for Thanksgiving, Salt has enlisted the culinary talents of chef Thomas Mills of Little Pond Caterers to select and adapt a few of the more appealing recipes.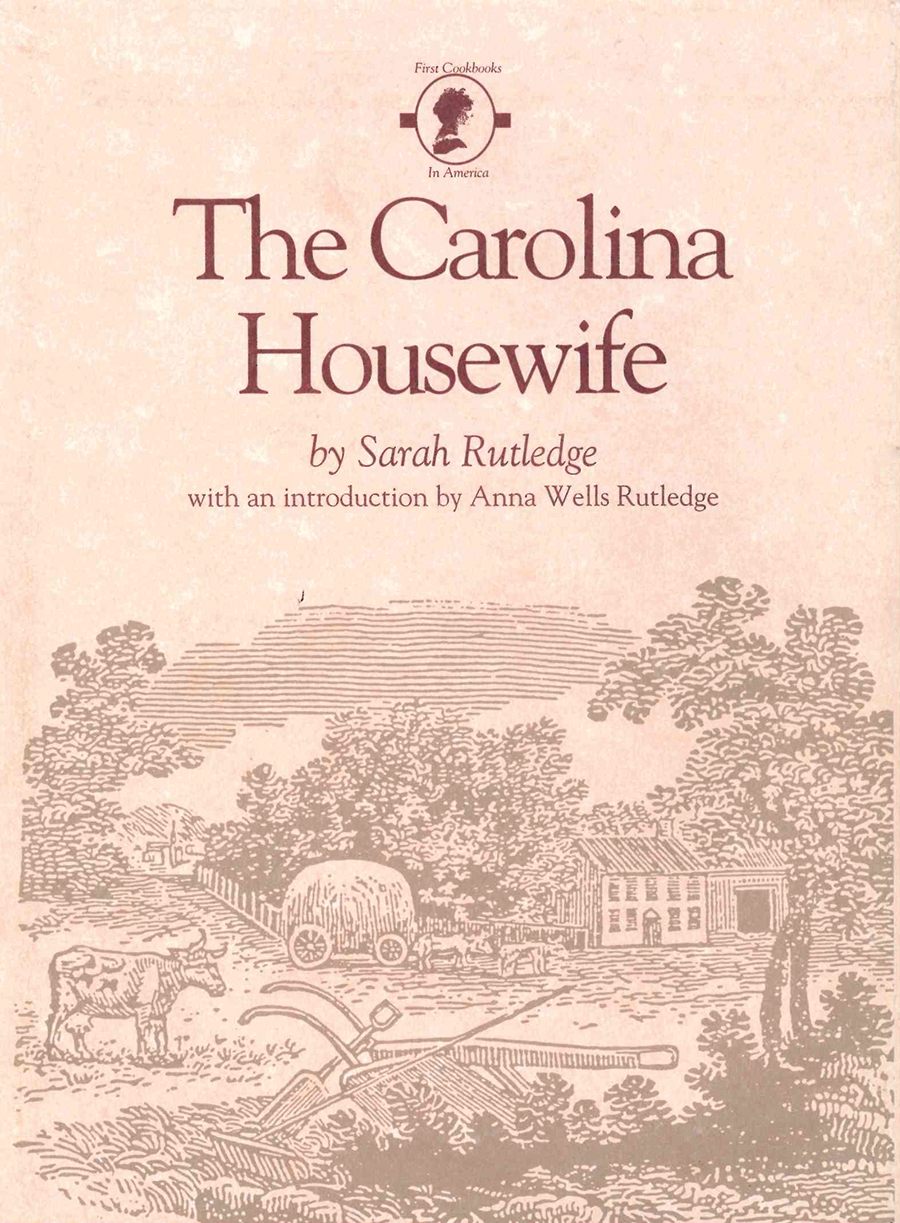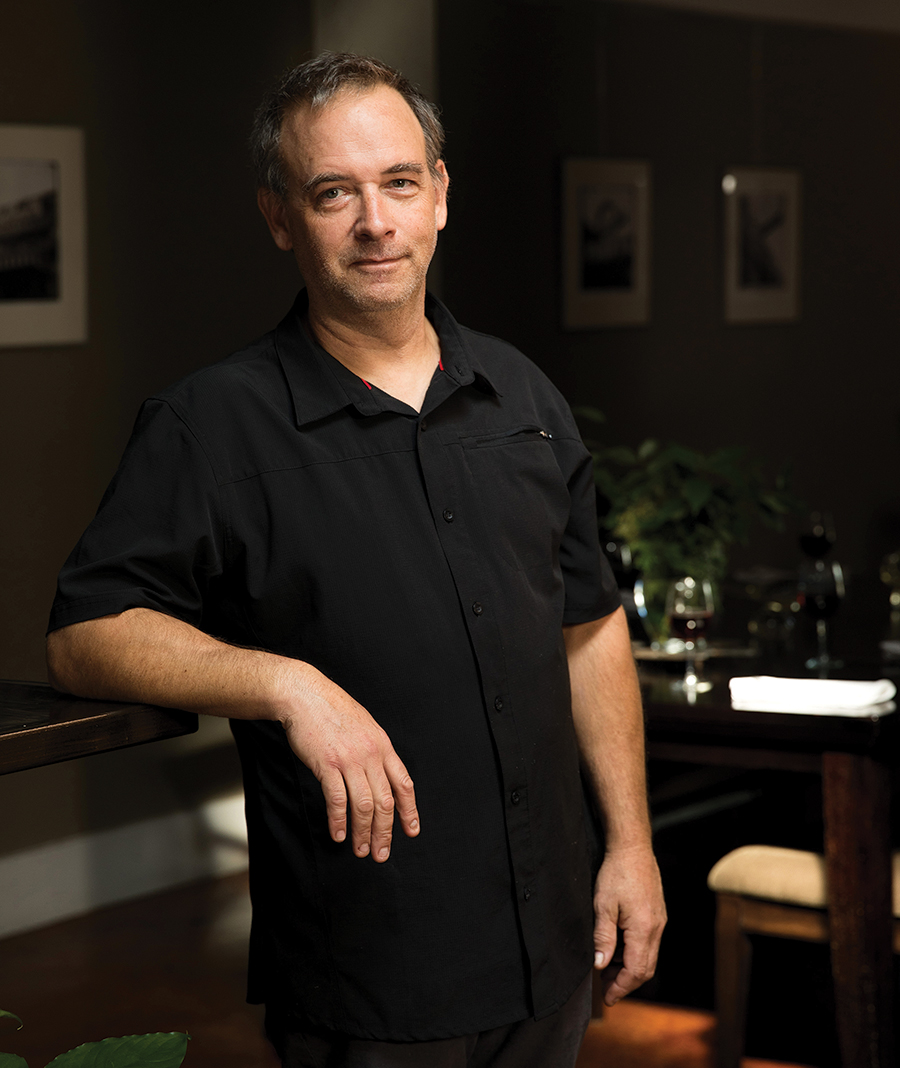 The Carolina Housewife is more of a guidebook than a cookbook. It assumes you know what you're doing and are just stuck without any ideas and your husband — that wretch — has just brought home some company for dinner without telling you.
Each of these dishes was interesting to prepare. (Some are better for 2017 than others.) But the art was in the way that they were cooked. The instructions assume you know how to use a stove, from building the fire to keeping low, medium and high temperatures. This was never explained, so we had to guess with temperatures, equipment and timing. But one thing certainly hasn't changed since 1847: our love for communion around the table and the joy of good friends, good food and good spirits. — Thomas Mills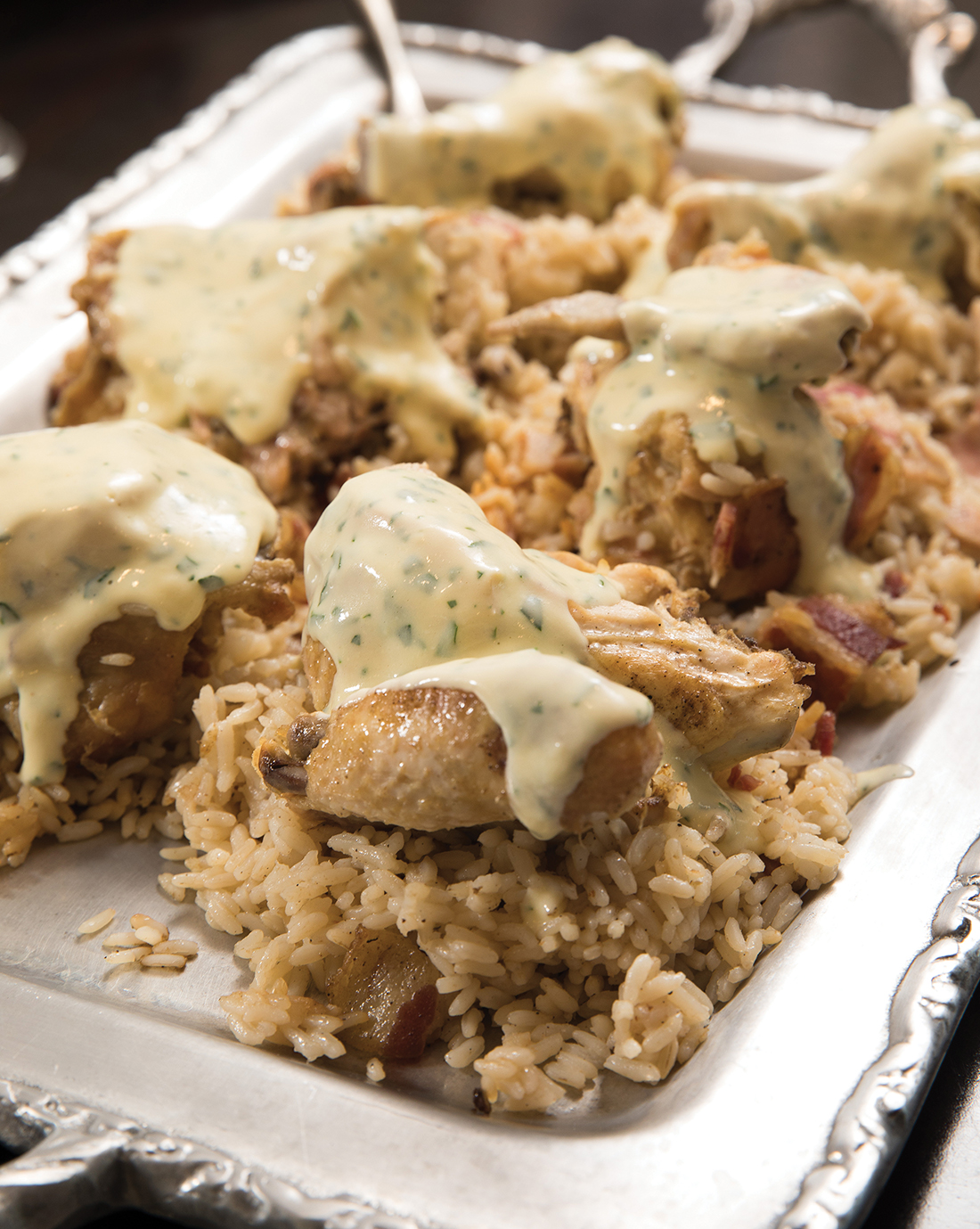 Carolina Pilau with White & Egg Sauce
This is a simple Chicken Velouté. I loved the rice portion — a very fatty rice but tasty. The sauces are classic—the egg sauce is strangely wonderful, a cross between a mousse and a Hollandaise. It would be a really nice base sauce to add just about anything: capers, smoked salmon, thyme, basil, lemon. The same goes for the white sauce.
Carolina Pilau
1 1/2 pounds bacon
1 quart of rice
Fowl, 1 or 2 according to size
Boil bacon. When nearly done, add rice.
Then put in fowls and season with pepper and salt.
To serve, put rice on dish with bacon and fowl upon it.
Egg sauce
3 tablespoons butter
5 egg yolks from hard-boiled egg
Cayenne pepper & salt
White sauce
Large spoonful of butter kneaded with flour
Teacup full of milk
Yolk of an egg with a teaspoonful of cream
Melt butter with milk, add yolk & cream.
North Carolina Dabs
The Carolina Dabs need a little tinkering, but they are like an 1840s corn nut. A nice snack.
1 pint corn meal
1 small dessert spoon of lard
2 eggs
Wine glass of milk
Scald corn meal. While hot, rub in lard.
Beat eggs very light, add to meal.
Stir in milk and a little salt.
Spoon-drop on a tin and bake in a medium oven.
Stewed Cucumbers
The jury is still out on cooking cucumbers . . . They were good (and if you wanted a hot vegetable, this works if cucumbers is all you have).
Cut cucumbers in thick slices.
Add some chopped onion and salt. Simmer over a slow fire. 
Pour off large portion of liquor and add a little vinegar, pepper, butter and flour.
Let stew a few more minutes.
Turnip Soup
The scrag of a lamb is a portion of the neck usually used in flavoring — it's a soup bone kept from slaughter and a great base for this hearty autumn turnip soup, which feeds a lot of people. I would add carrots for sweetness and color.
3-pound scrag of mutton
3 large onions
3 heads celery
Pepper & salt
5 large turnips boiled and sieved
Combine ingredients. Add broth to thicken.
Garnish with cream and lemon juice.
Dressed Sweet Potatoes
I love these twice-baked sweet potatoes. Actually doing them this way was a real treat. I used olive oil and salt but on the second bake you could season with just about anything. And the second bake seems to enhance the flesh.
Bake sweet potatoes, peel back again after seasoning with pepper, salt and butter.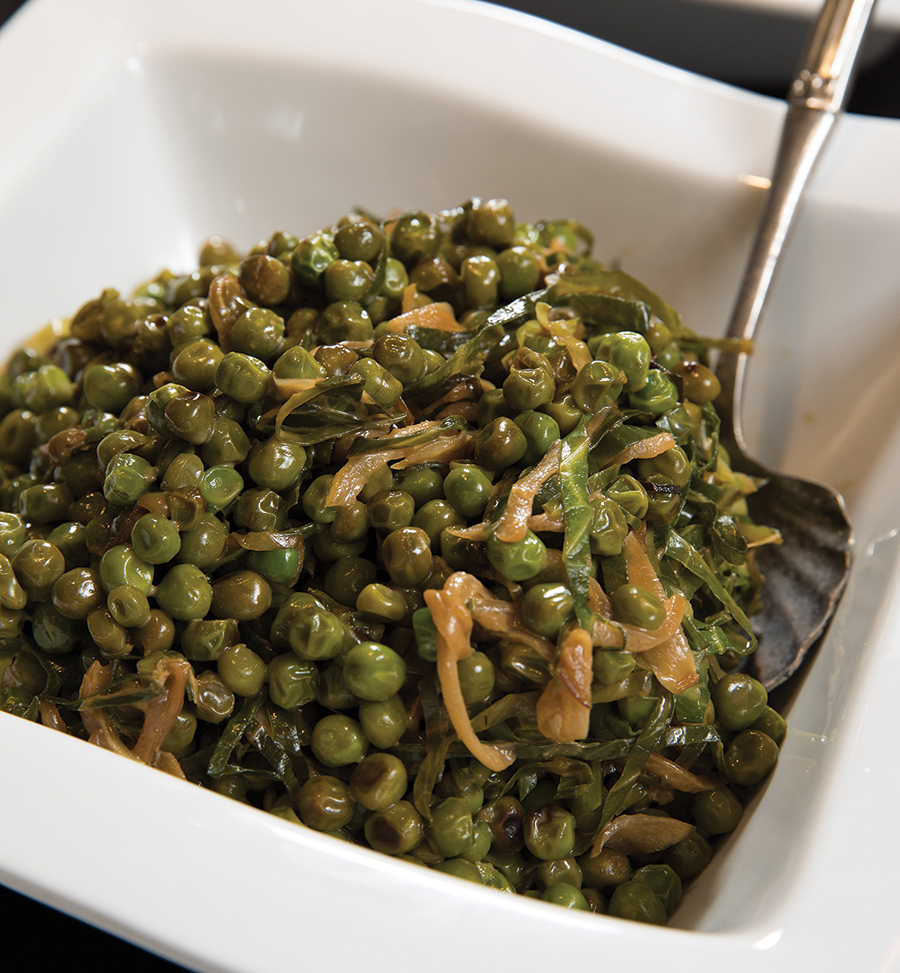 Green Peas à la Bourgeoise
Sweat the cabbage first and then add the peas with the cabbage juice and cook.
Pint and a half green peas
Bit of fresh butter
Sprig of parsley
Cabbage lettuce cut into four
A little sugar
2 egg yolks
1 teaspoon cream
Cook in its own juice until almost gone.
When boiled away, add 2 yolks and a little cream.
Let sit a bit longer on the fire.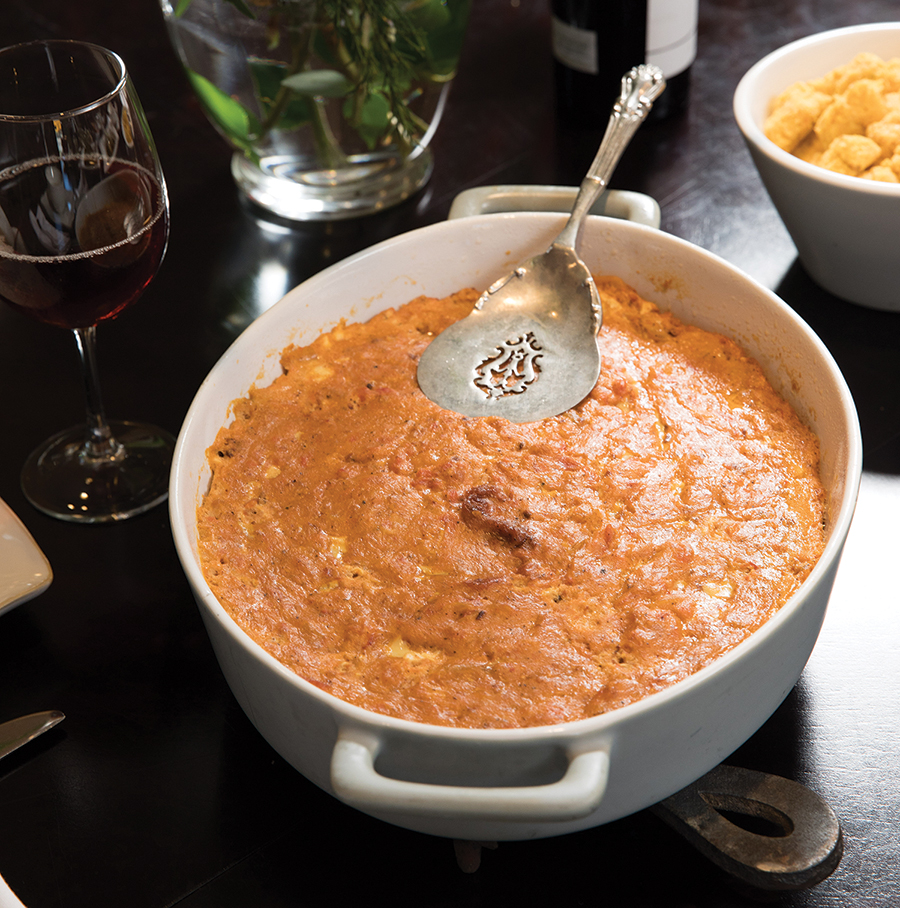 Tomato Omelette
This is a Southern dish I would do again. It's really a tomato pie but better (even without the dough!) I would suggest a cast-iron pan, something large enough to serve from. Autumn tomatoes in the South would stew down to nothing. As for the fire, don't trust the fresh hot coals part. I would let the eggs slowly simmer with the tomatoes. You could even bake it and maybe get more of a rise. The best thing, though, is the smell of stewing tomatoes "for no less that 3 hours."
2 onions, parboiled
3 pints peeled tomatoes, chopped
A teacup and a half fine breadcrumbs
1 tablespoon salt
1 heaping teaspoon black pepper
4 tablespoons of butter
Boil onions and add to chopped tomatoes.
Add the rest of the ingredients and beat thoroughly together.
Set them over a slow fire gradually to stew.
Cook never less than 3 hours. Longer is better.
15 minutes before serving, beat up 6 eggs and stir them in.
Place on hot fresh coals and give one more boil.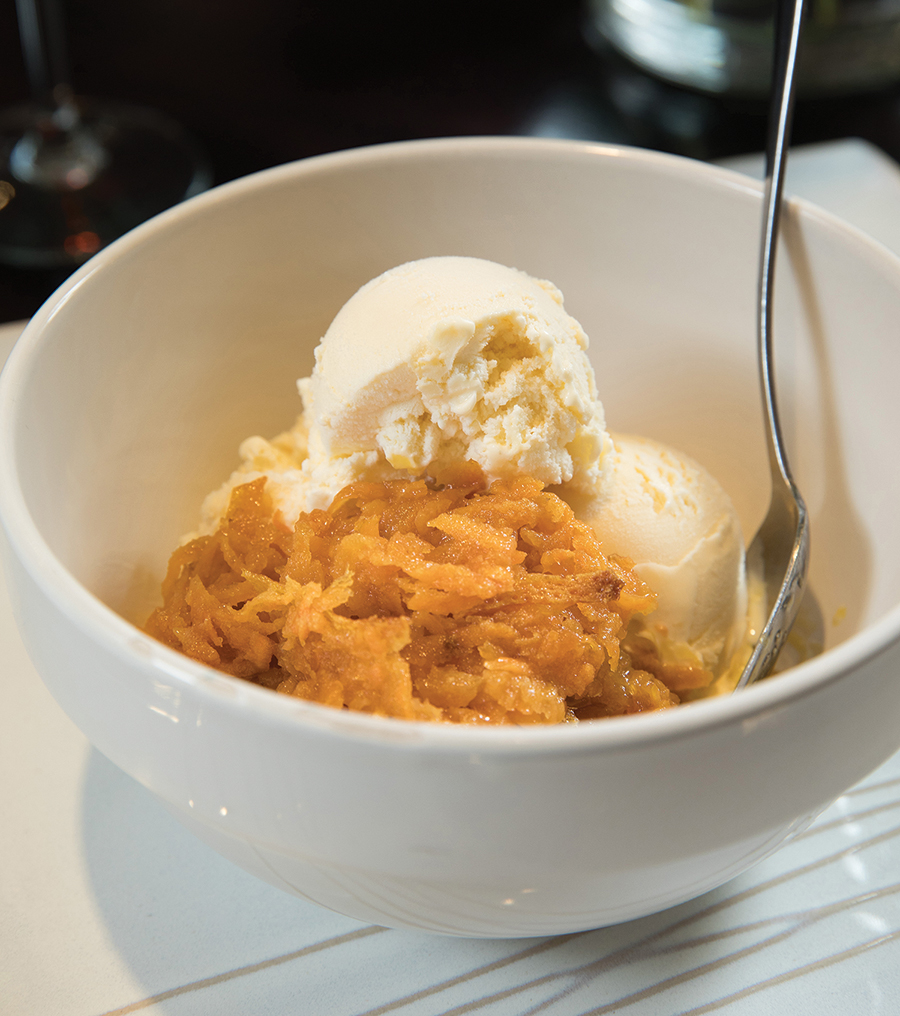 Sweet Potato Pone
1 quart grated sweet potato
3/4 pound of sugar
10 ounces of butter
1/2 pint milk
3 tablespoons powdered ginger
Grated peel of a sweet orange
Rub ingredients well together and bake in a shallow pan in a low oven.