This December, after a job well done, George Edwards retires from the Historic Wilmington Foundation — an organization that has saved our architectural heritage
By Dana Sachs
George Edwards and I are having lunch together at the Black Sea Grill on Front Street when I reach up and rap my knuckles against the wall next to our table. "Plaster?" I ask.
He gazes at the wall, then glances around the restaurant, taking in the framing of the windows and the height of the ceilings. Eventually, he comes to a conclusion. "I think plaster," he says. "Yes, plaster."
No, we have not reached that awkward moment when, desperate for small talk, you chat about anything. My question about the wall is actually pertinent to our conversation. George is the executive director of the Historic Wilmington Foundation, which, for half a century, has led the drive to protect southeastern North Carolina's architectural heritage. We are talking about the construction of buildings. George can look at any property's structural elements and give you a pretty good idea of its origins, purpose and role in the culture of the community. In fact, he speaks with such familiarity about local structures — the Chestnut Street Presbyterian Church, the Mitchell-Anderson House, the Murchison Building — that I'm starting to believe he's on a first-name basis with every property downtown, if not in the city.
In December, George will retire from the foundation after running the organization for 13 years. He leaves it on solid financial footing, with a $250,000 revolving loan fund, a thriving educational program, a money-making architectural salvage shop, and an increasingly popular Azalea Festival Home Tour. These days, George tells me, HWF is likely "the strongest local preservation organization in the state."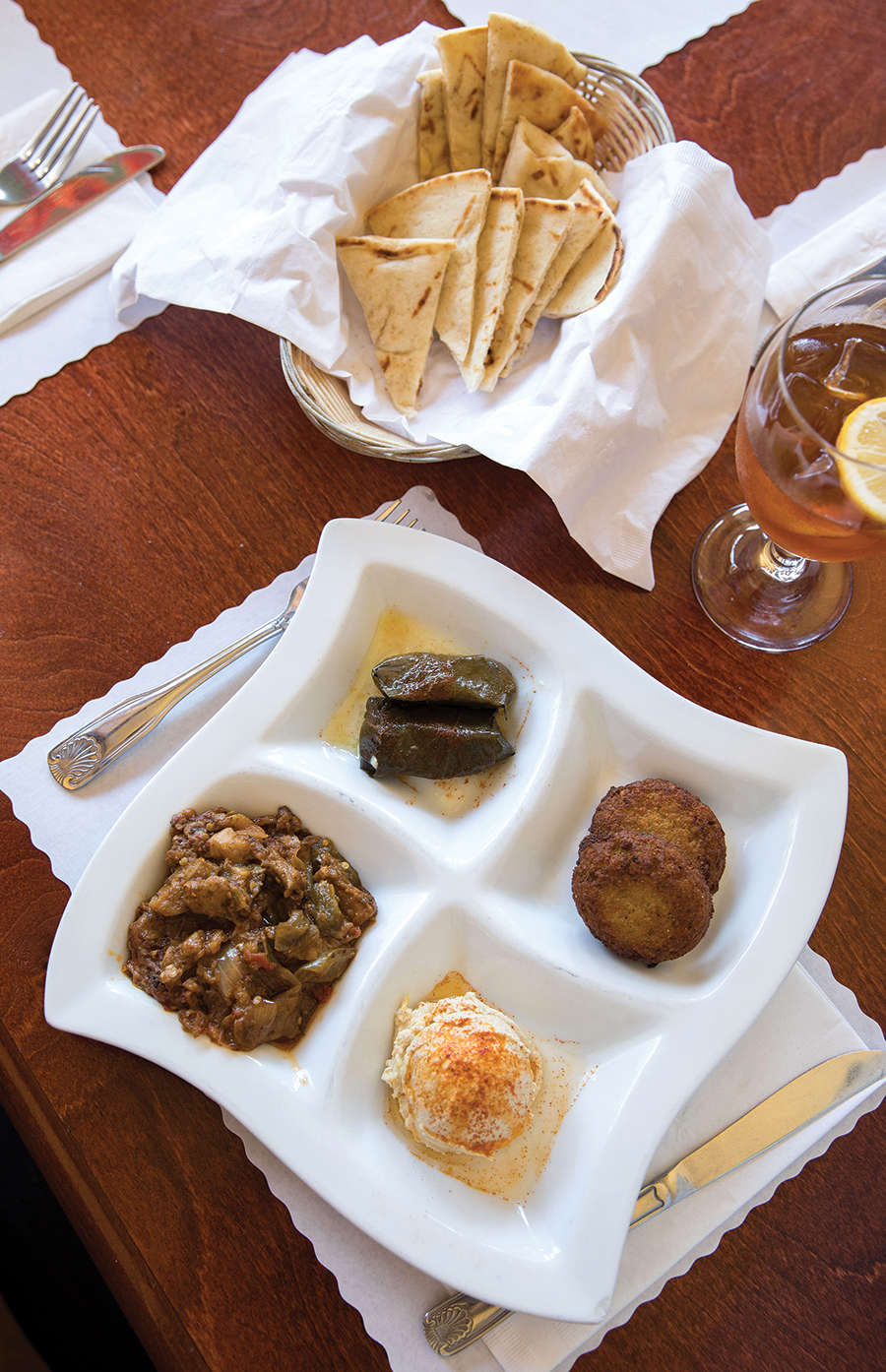 It takes imagination, however, to consider HWF's most profound achievement: the fact that so many architectural treasures have not disappeared. Southeastern North Carolina would have looked quite different without an energetic effort to preserve this heritage. By advocating for creative alternatives to demolition — particularly through tax credits and preservation  easements — HWF has helped to save some 100 structures in recent years. These properties include houses throughout downtown Wilmington, a historic plantation in Pender County, and several Rosenwald Schools, the small early 20th century facilities built to educate rural African-American children. In other words, HWF is not just interested in saving pretty homes. "Our historic resources," George says, "inform us about where we've come from."
Every year, HWF compiles a "Watch List" of endangered properties. In 2007 and 2008, the list included all of Brunswick County because no one there had ever conducted a historic resource survey. Under pressure, county officials completed the county's first survey, which led to the addition of 22 properties to the National Register of Historic Places Study List. Similarly, in Pender County, HWF lobbied local officials to preserve the 1924 Topsail High School building. Through adaptive reuse, the property now houses county offices and a 236-seat community auditorium. "Suddenly," George tells me, "it went from being a worthless building to being a treasure."
Sadly, the preservation movement is, to a certain extent, built on loss. Union Station, Wilmington's former railway terminal, was demolished in 1970. In 2004, Babies Hospital — a 1920 Mediterranean Revival-style landmark that housed North Carolina's first pediatric facility — came down, too. The valuable land, near Wrightsville Beach, became a site for retail space and condos.
Despite the setbacks, George remains optimistic. The financial motives that lead to the destruction of one building might, in other cases, save another. "The preservation movement is heavily influenced by business interests," he says. Back in 2011, HWF convinced the city of Wilmington to expand downtown's historic district oversight. The organization made the case by reminding business leaders that "property values have increased due to preservation." Instead of demolition, building owners now consider adaptive reuse. The 19th century St. Andrew's Presbyterian Church, for example, became the Brooklyn Arts Center, and creative design transformed three adjacent historic buildings at Orange and South 2nd Street into the Children's Museum of Wilmington.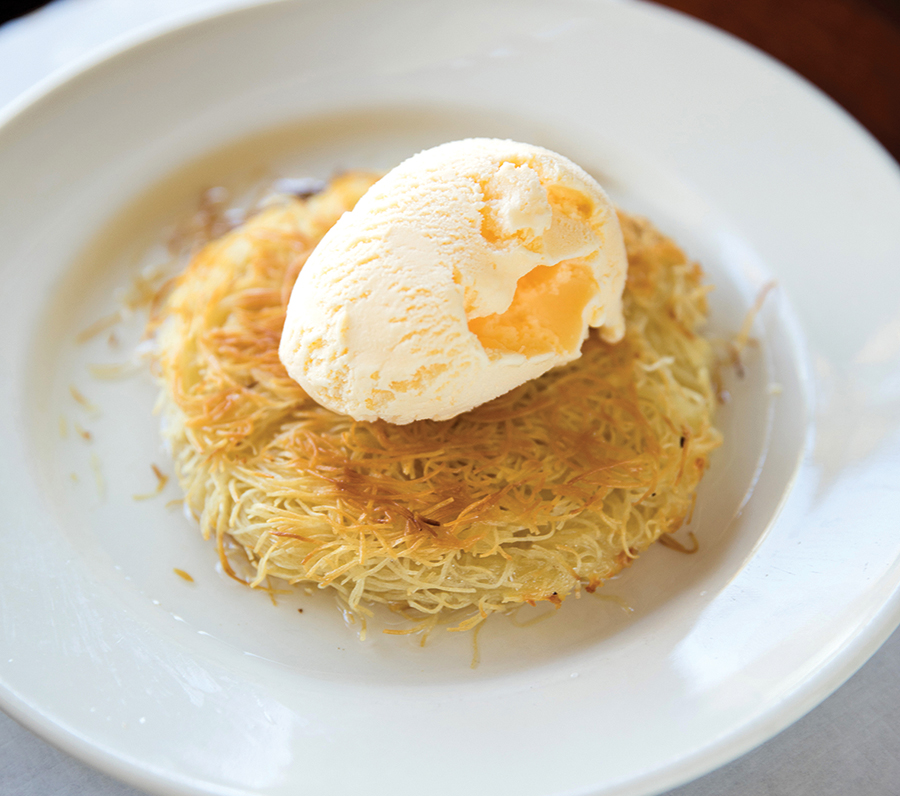 Does George have personal favorites? He mentions 320 Chestnut Street, the recently renovated 1950s office tower next to Thalian Hall. "I love midcentury modern," he explains. He also loves Wilmington's bungalows. In fact, the city has so many significant buildings that eight local neighborhoods are National Register Historic Districts, including Carolina Heights, Carolina Place, Sunset Park and the racially and architecturally diverse Westbrook-Ardmore National Register District. These listings help protect vulnerable structures from demolition or encroaching development.
"There's a finite supply of old buildings," George reminds me. "When they're gone, they're gone."
At the Black Sea Grill, which occupies the 1921 Pender Building, George sports a blue blazer and debonair bow tie, and he radiates the gentility of an earlier era. His manners are so polite, in fact, that he even feels the need to apologize when he leans forward to pierce a piece of falafel from our appetizer platter. "Excuse my boarding house reach," he says, adding, "These are really good." Dill, mint and oregano infuse the dolmas — stuffed grape leaves — with aromatic flavor. And, in the Veggie Delight, thick strips of eggplant lightly fried with onions, tomatoes and green peppers give the vegan dish an almost carnivorous heft.
The restaurant does offer meat dishes, including kebabs and lamb chops. We try the kofte, grilled patties of lamb and beef, and filet of tilapia, which is lightly breaded to create a golden crust. One of the highlights of the meal is a deceptively simple green salad, which has been perfected with hints of sumac. For dessert, we turn to kunefe, a Middle Eastern favorite that dates to the 15th century. A mildly sweet concoction of shredded phyllo stuffed with cheese curd, soaked in simple syrup and topped with ice cream, the dish is both exotic and familiar, as George points out when he notes, "This morning, I had mini shredded wheats for breakfast."
One of George's proudest accomplishments at the foundation is Tar Heels Go Walking, an educational partnership with the New Hanover County schools that has, over nine years, taken some 22,000 third-graders on a downtown tour that includes Thalian Hall, the U.S. Post Office and the Main Library. The experience, George says, "gives them an appreciation for preservation and history and it helps them see their hometown in a whole new light."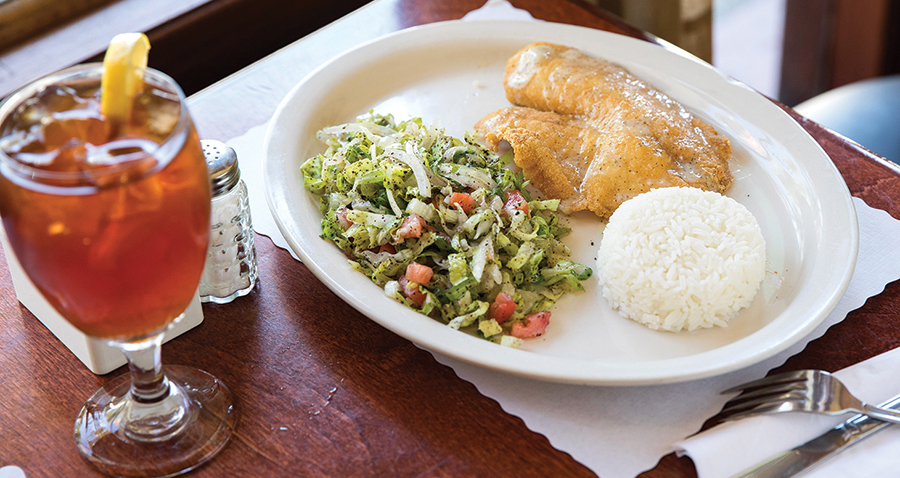 One evening not long ago, George was walking his dog in his Lincoln Forest neighborhood when two children, an older boy and younger girl, rode up on bikes. "What's your dog's name?" they asked. Then, a few minutes later, "What do you do?"
George said, "I save old buildings." The boy looked like a fourth- or fifth-grader. "Maybe you went on the Tar Heels Go Walking Tour?"
Suddenly, the boy started grinning. "Molly," he said to his sister. "That is the coolest tour. You're going to love it!"
When George tells me this story, I can see the satisfaction in his eyes. "That tells me that we're doing something right," he says. From his point of view, every kid who loves a building might grow up to become an adult committed to preserving it.
The Black Sea Grill, at 118 South Front St., is open for lunch and dinner Tuesday through Saturday. For reservations or information, call (910) 254-9990 or go to http://www.blackseagrill.com. The Historic Wilmington Foundation has a broad range of programs. For more information, visit http://www.historicwilmington.org, or call (910) 762-2511.
Dana Sachs's latest novel, The Secret of the Nightingale Palace, is available at bookstores, online and throughout Wilmington.