Watson Brown's eye for the beauty of backroads North Carolina
By William Irvine
For Watson Brown, it was all about coming home. After a successful 30-year career as a city planner in Tarboro and Raleigh, he moved back to eastern North Carolina and restored his family home place, an 1854 plantation house. "Although it was a labor of love restoring the place my ancestors had built, it was also a pretty overwhelming and daunting task," he says. "I needed a break in my hard work routine, so I thought about photographing the historic houses in my home county of Edgecombe." And things just progressed from there. "I had never had any formal training in photography and only used it occasionally for my job as a city planner," says Brown. He now travels with his camera along the rural backroads of eastern North Carolina in search of his favorite subject: historic buildings, particularly those downtrodden and abandoned relics of an earlier time in our history.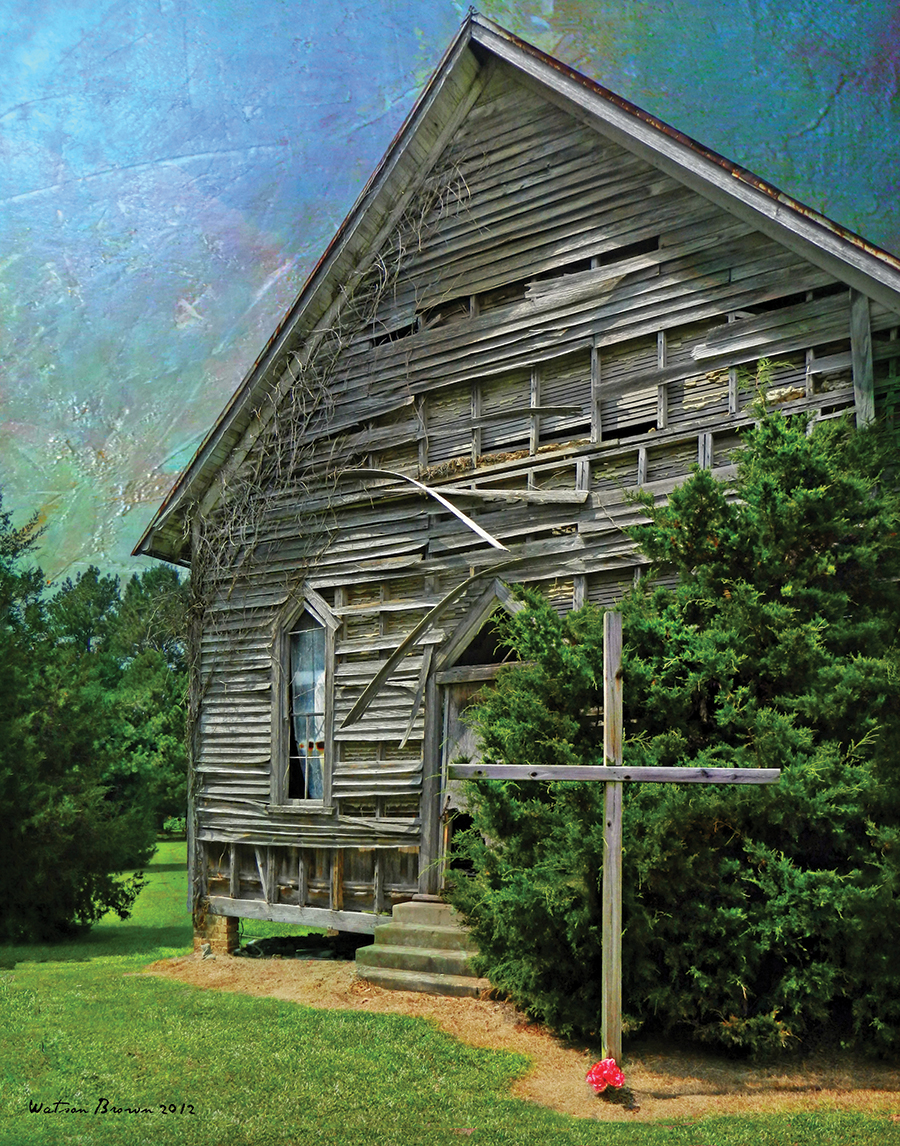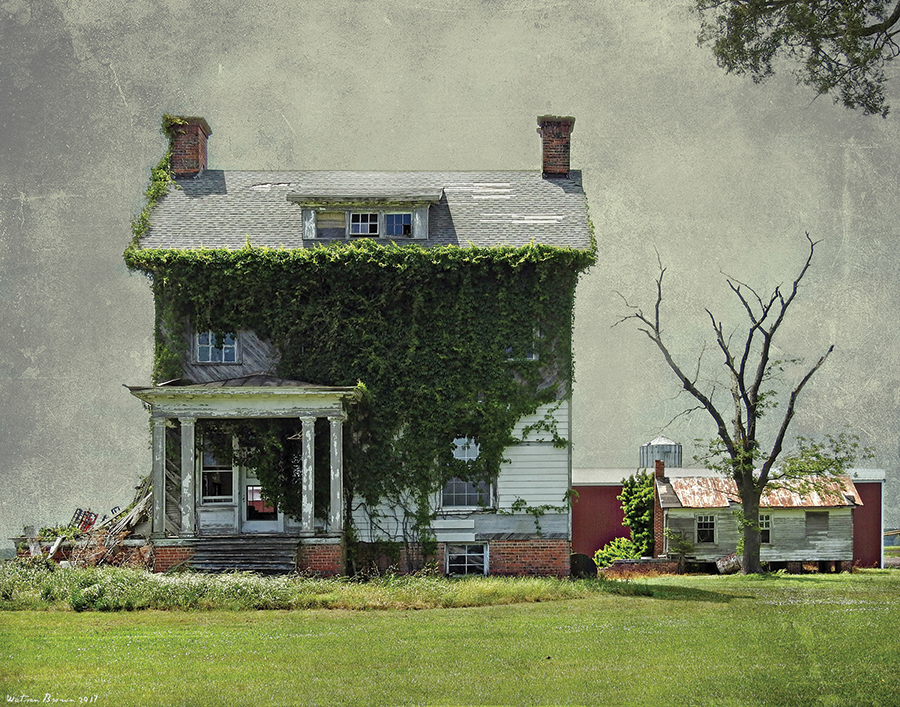 Brown was always drawn to old houses while growing up in Edgecombe County (he is the fifth generation of his family to do so). "I was a weird kid. I can remember family trips where my focus was on architecture and crumbling old places and barns," he says. "On the desolate backroads heading to Lake Mattamuskeet, Knotts Island or Wilmington, my siblings would play games peering from the windows of my parents' old '55 Buick counting cows or something, while I was analyzing architecture.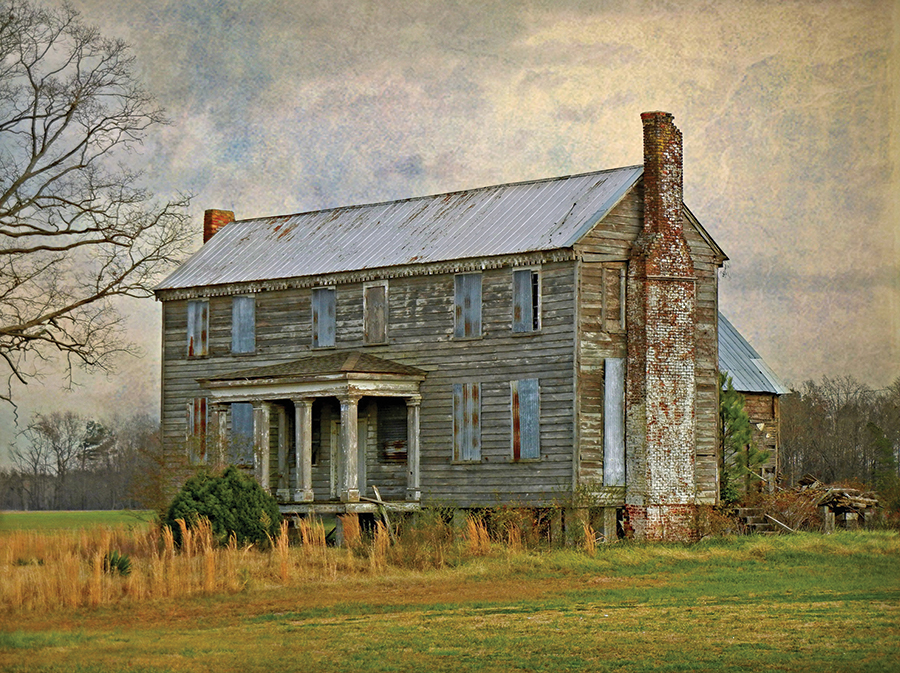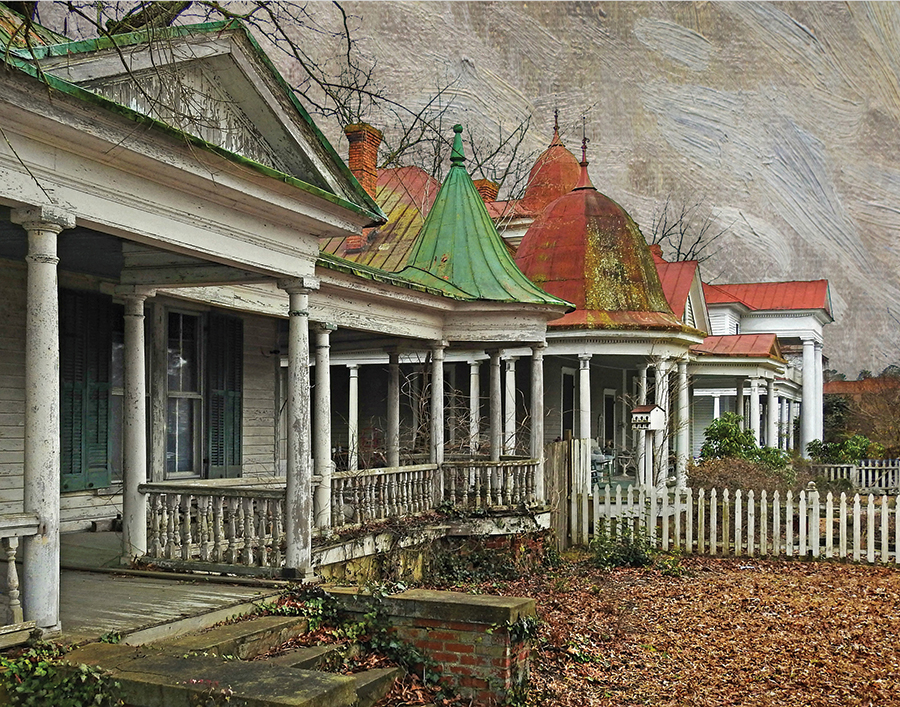 "I remember in particular from the 1960s a badly deteriorated octagon house in Hyde County that fascinated me," he continues. "It is long gone now, but I can see it in my mind's eye like it was when I was 12."
Brown has also been involved in the preservation of the buildings he has photographed. He often sends pictures to regional representatives of Preservation North Carolina with the hope that they can find a buyer.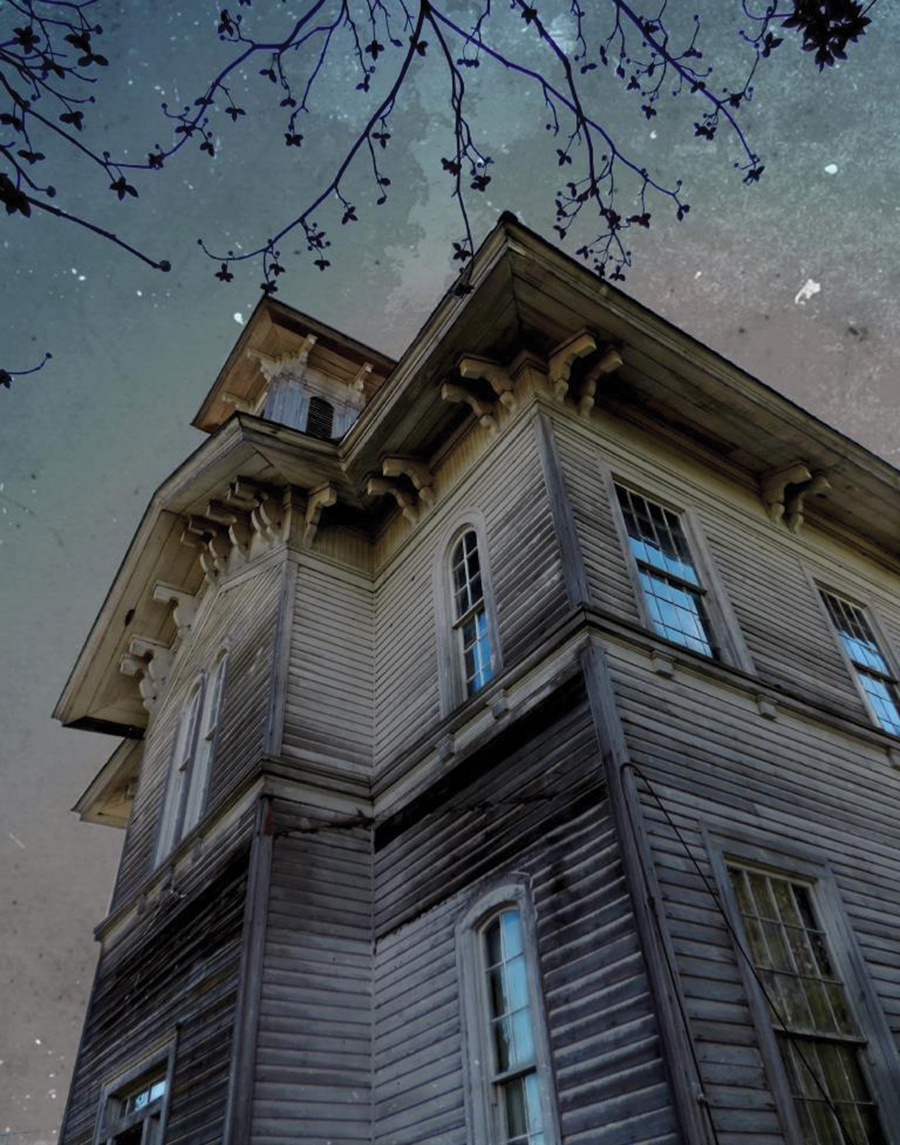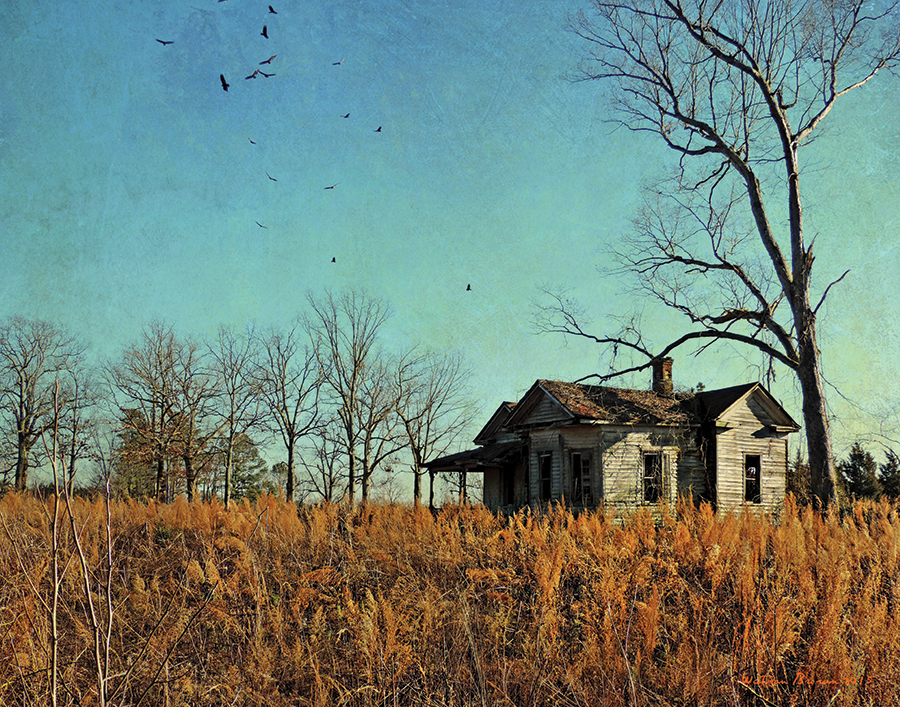 Brown's photographs are often imbued with a painterly quality, which he achieves through textures, shades and overlays that he manipulates on his computer. "I can use my mouse almost like a paintbrush to mix colors, shades and textures bolder or subtly remove them to create an effect that pleases my eye," he says. The result are works that are often reminiscent of the paintings of Edward Hopper, Francis Speight or Andrew Wyeth. "I love it when followers on Facebook or Instagram take that leap and make the comparison," he says.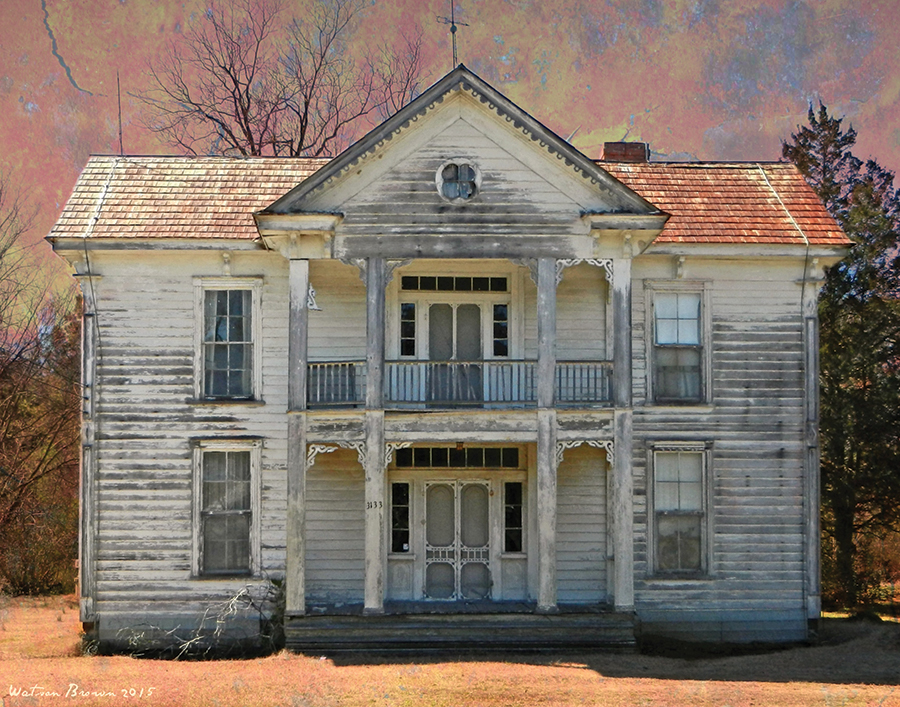 And while his first subjects were in Edgecombe, Brown has now travelled to all the counties east of Raleigh and will soon be taking documentary trips farther south: "To date I have reached Duplin and Sampson in the southeast and up to Vance and Franklin northwest of my home base. I love the backroads of North Carolina!"
Watson Brown is represented by Gallery C, 540 N. Blount Street, Raleigh, North Carolina: galleryc.net/artists/watson-brown. Follow him on Facebook:carolinabackroads; and Instagram: @planterboy.